Ruskin "Russ" Williams

(1888 - 1966)
Minna Taylor contacted me in 2004 with some helpful (and first-hand) information on this artist:
I am one of two granddaughters of Ruskin Williams. He was born in what is now Washington State (may have been a territory at the time). He worked as a lumberjack in Washington during the summers so he could pay to attend the Chicago Art Institute. He married Vivian SoRelle, also of Washington, and they had one daughter, born Dorothy Anne Williams in 1917, who went by "Anne" most of her life. Around 1920, the family moved to Paris, France and remained there until the Depression. When they returned to the U.S., Ruskin and Vivian divorced. Ruskin lived for a time in Woodstock, N.Y. At his death, he was living on one of the Florida keys. Robert was his given name, but he adopted "Ruskin" because he so admired John Ruskin. He painted the commercial art you (AAA) are displaying to make a living, but also painted landscapes. My mother, also an artist, learned to paint from him.
Williams was one of the busiest illustrators of the 1940s and '50s. He worked on so many ad campaigns that a single issue of a magazine could feature not one, but several Russ pretty girls. Some of his better-known clients included Sinclair Paint, Scotch tape, Mott's Jelly, Best Form, Mennen, Ivory, Star Razor Blades, Mojud Hosiery. He also did some editorial art for weeklies like Collier's. Russ is the only illustrator I've found who did program covers for two different touring companies: Holiday on Ice and Ice Vogues.
Special thanks to Keith Swearingen for helping with this page.
Pin-up (ca 1940s) Russ - 001A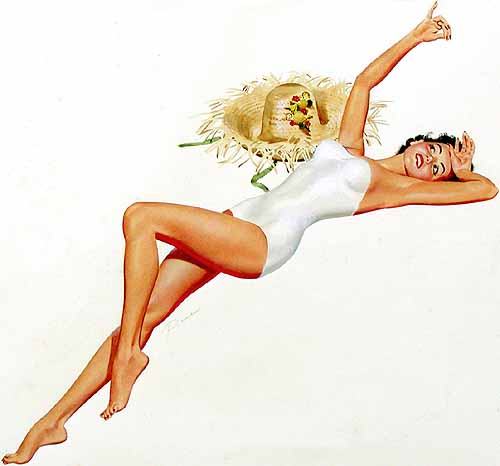 Collier's, Flingding (1943) Russ - 002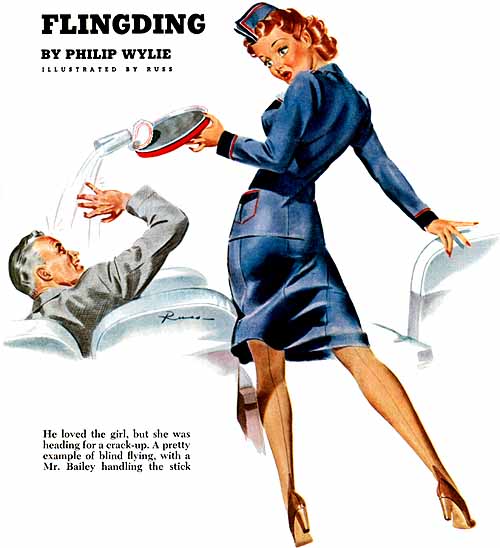 Cosmopolitan, "Re-settlement Farmer" (1937) Russ - 003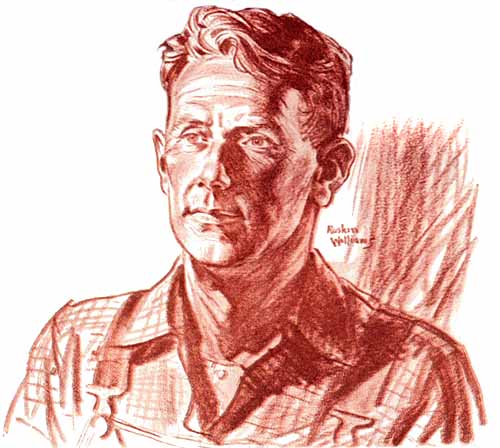 Holiday On Ice (1950) Russ - 004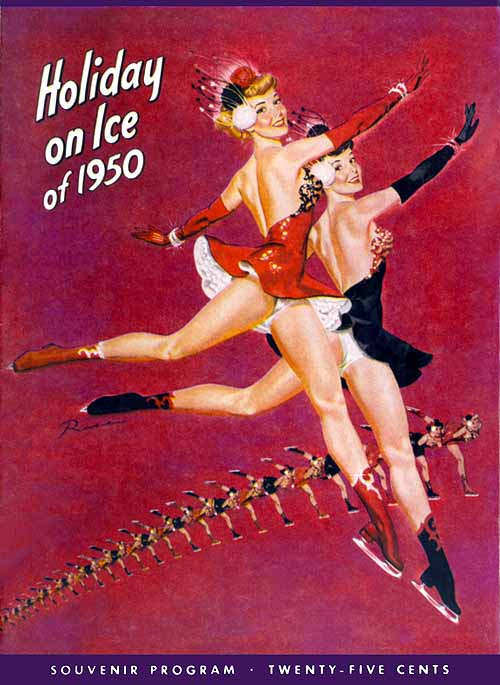 Ivory Snow (1942) Russ - 005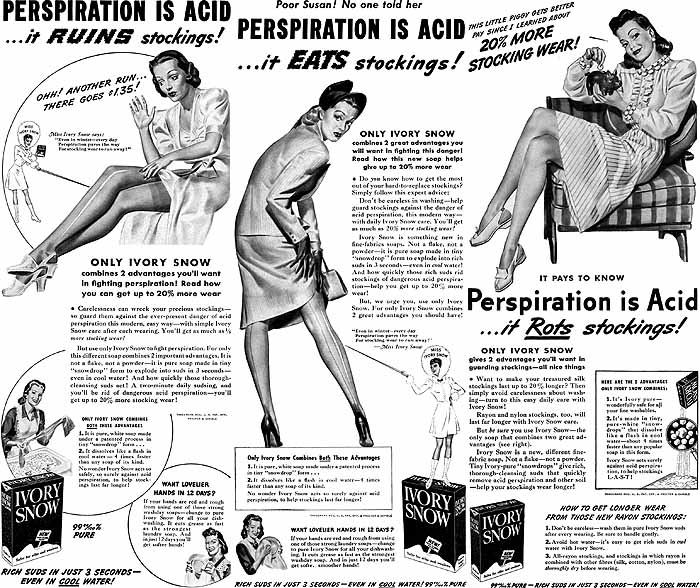 Scotch Tape (1945) Russ - 006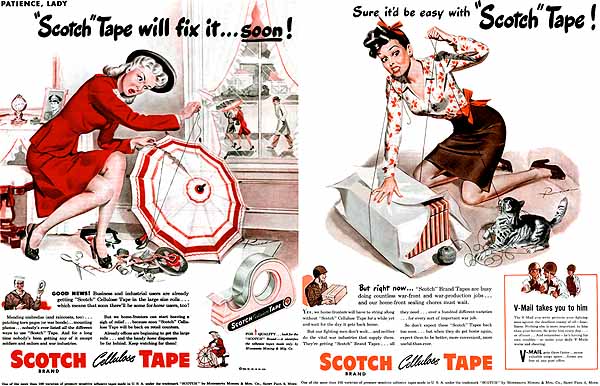 Star Razor and Blades (1947) Russ - 007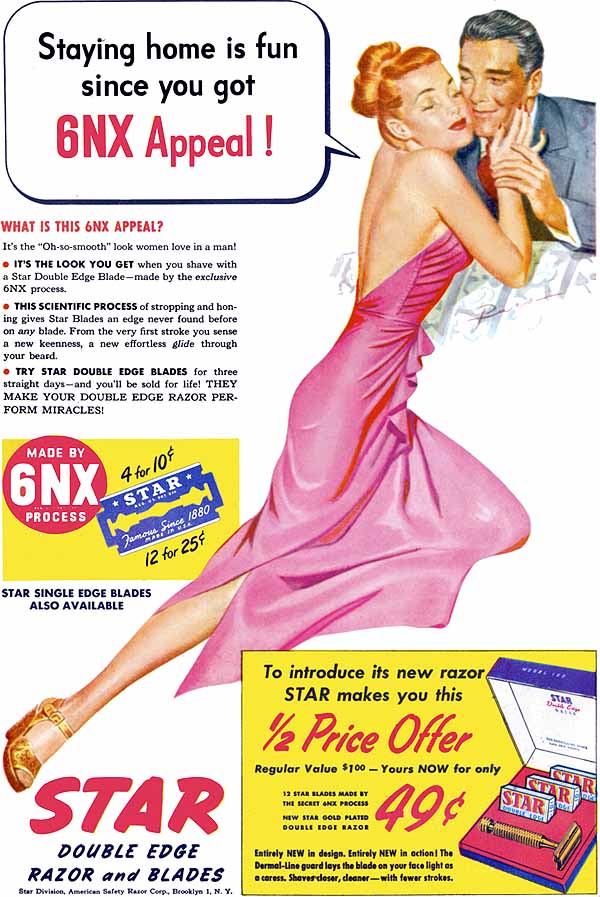 Star Razor and Blades, "Dear Diary" (1947) Russ - 008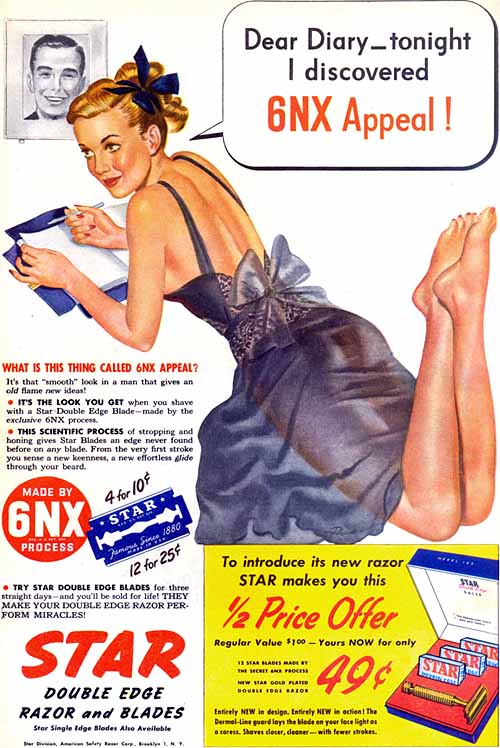 Bestform (1943) Russ - 009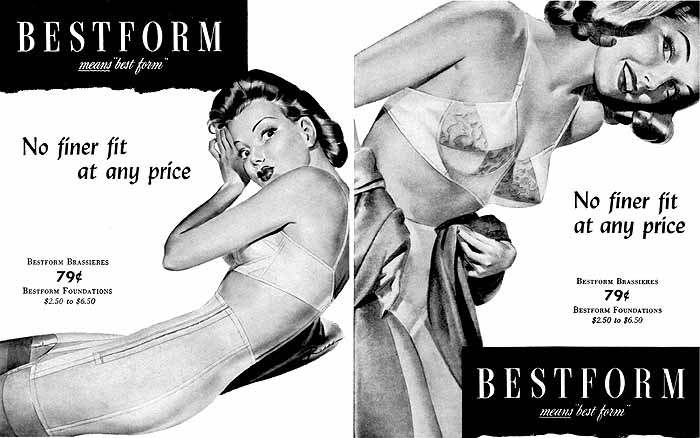 Holiday on Ice (1954) Russ - 010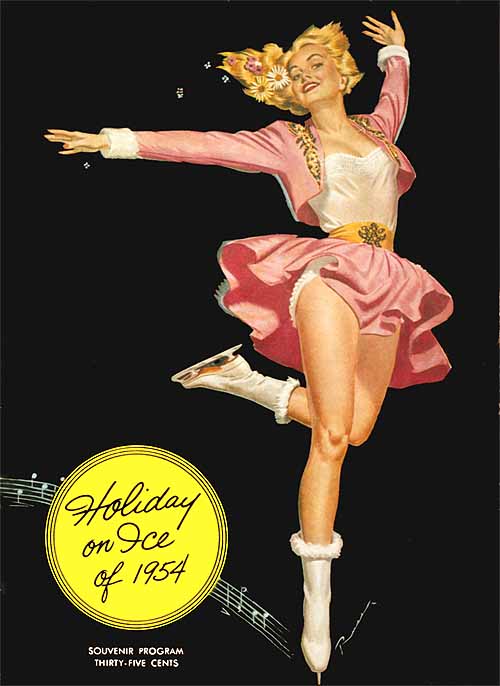 Mennen, "Its He-Man Armoa..." (1946) Russ - 011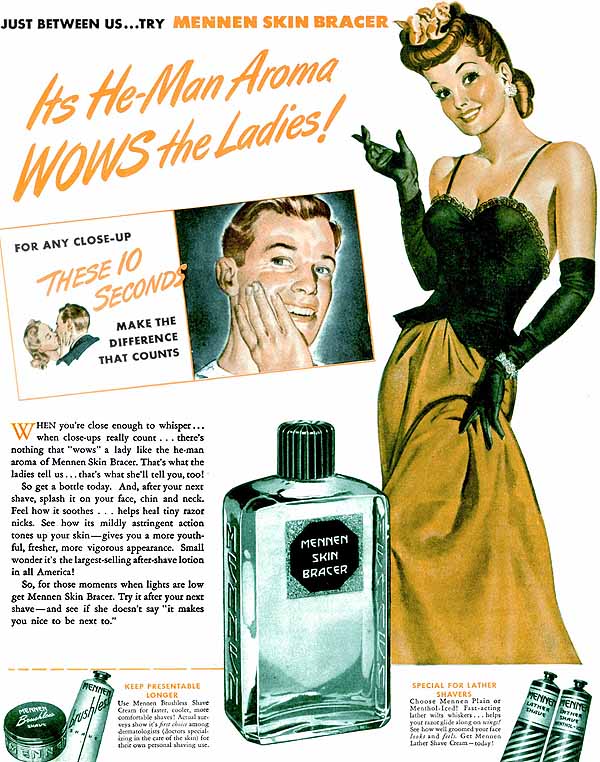 Dutchess Slackerette (1946), Schreiber Skintees (1948) Russ - 012

Mojud Hosiery (1944) Russ - 013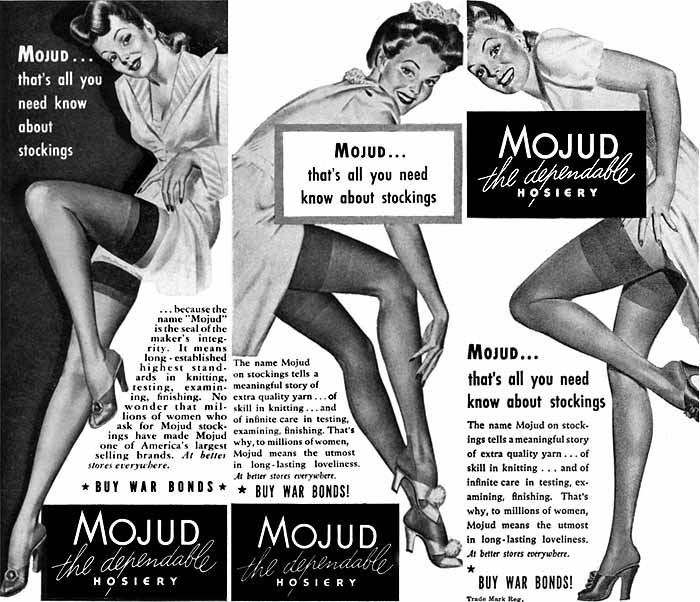 Scotch Tape (1944) Russ - 014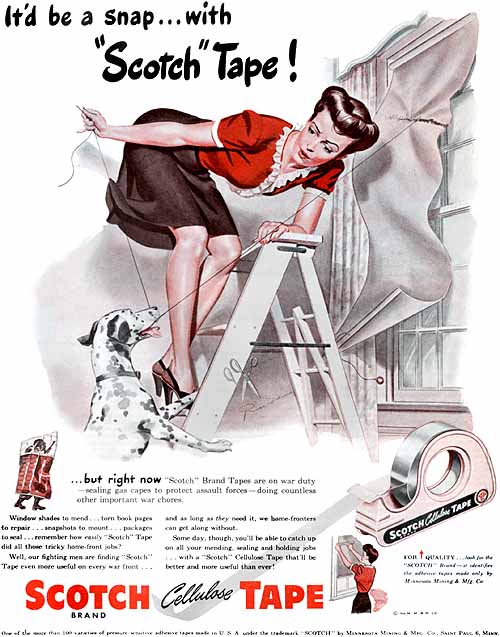 Liberty (1942) Russ - 015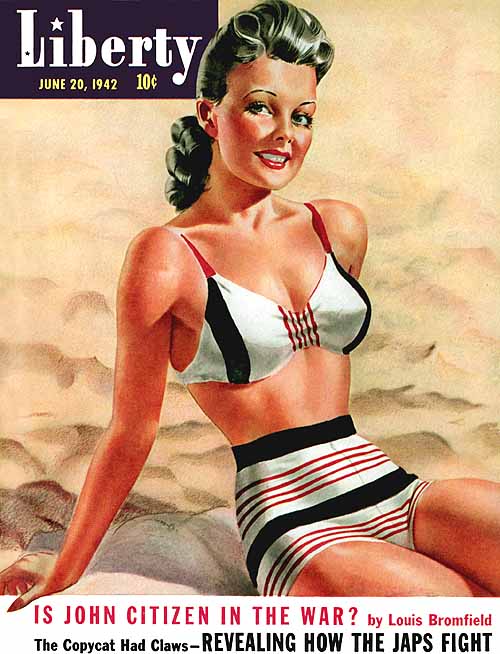 Ice-Mint, "Now She's Walking On Air" (1946) Russ - 016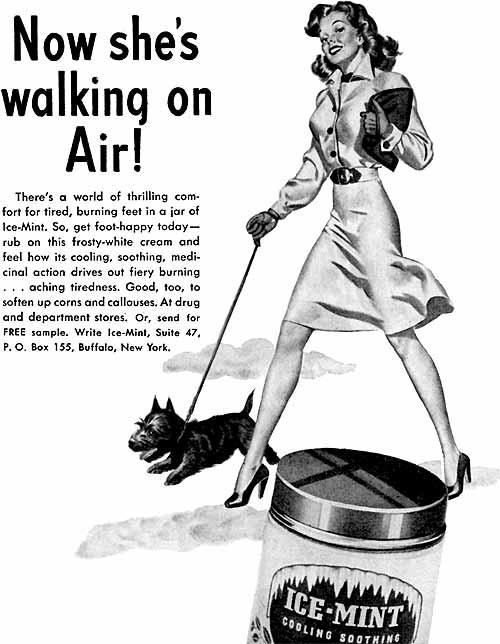 Ice Vogues (1950) Russ - 017
Holiday On Ice (1960) Russ - 018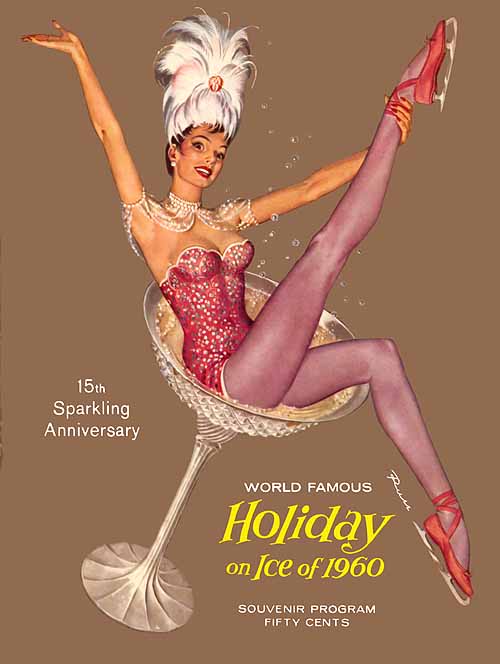 Botany Ties (1947) Russ - 019

Botany Ties (1947) Russ - 020

Botany Ties (1948) Russ - 021

Botany Ties (1946) Russ - 022