Norm Saunders
(1907– 1989)

By David Saunders
Norman Blaine Saunders was born January 1, 1907 in the northern wilderness of Minnesota. His 35 year-old father, Clare, was a war veteran and his 18 year-old mother, Elvira, was one quarter Iroquois Indian. After graduating high school, Norm was trained in art by correspondence courses with The Federal Schools Inc. of Minneapolis. Along with his diploma in 1927, Norm also received a scholarship to the Chicago Art Institute, which he soon forfeited when offered a full-time job on the art staff at Fawcett Publications in Robbinsdale, MN. Norm worked there for six years along with future pulp artists Allen Anderson, Ralph Carlson, George Rozen, and Carl Buettner. Norm moved to NYC in 1934 and studied night classes with Harvey Dunn at the Grand Central School of Art. By 1938 Saunders was a top pulp magazine cover artist, and by 1940 he had moved into the slicks. He was drafted by the Army during World War II and served one year in the military police before being trained in camouflage and sent to paint gasoline storage tanks along the Burma Road in China for the duration. Saunders returned to NYC in November 1945. He married his model, Ellene Politis, in September 1946 and moved to a Harlem townhouse and raised four children. After two years of unsuccesful attempts to work within the confines of post-war slick magazines, Saunders left the slicks and returned to working for pulp magazines, where he was in constant demand for the remaining years of that industry. He painted his last pulp cover in 1960. Saunders found all of his subsequent clients in the subculture publishing world of paperbacks, comic books, men's adventure magazines, and trading cards. Norman Saunders retired to his wife's hometown and died of emphysema at age 82 in Columbus Nebraska on March 7, 1989.
A new biography of the artist by his son David is available through Illustration Press
Myterious Traveler (1952) Saunders - 001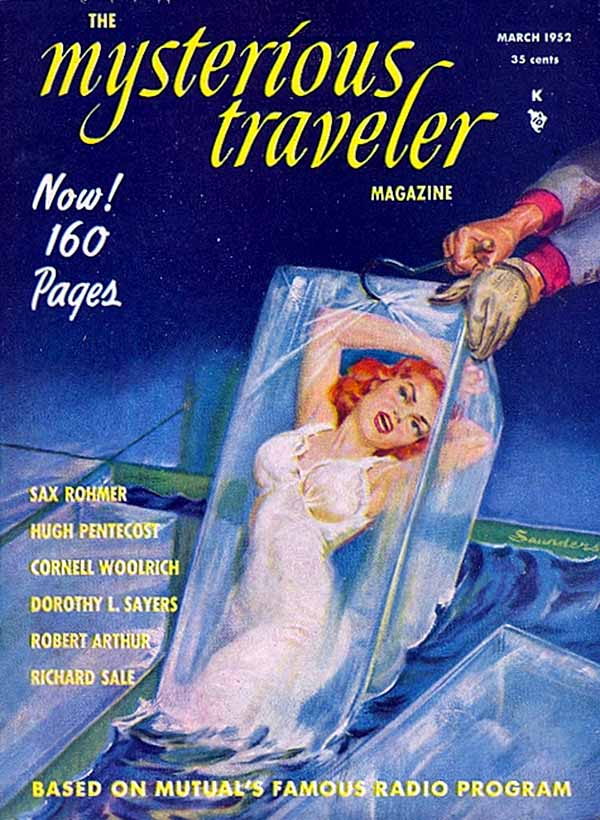 as "James Blaine," Real, "The Epic Ride Of Portugee Phillips" (1957) Saunders - 002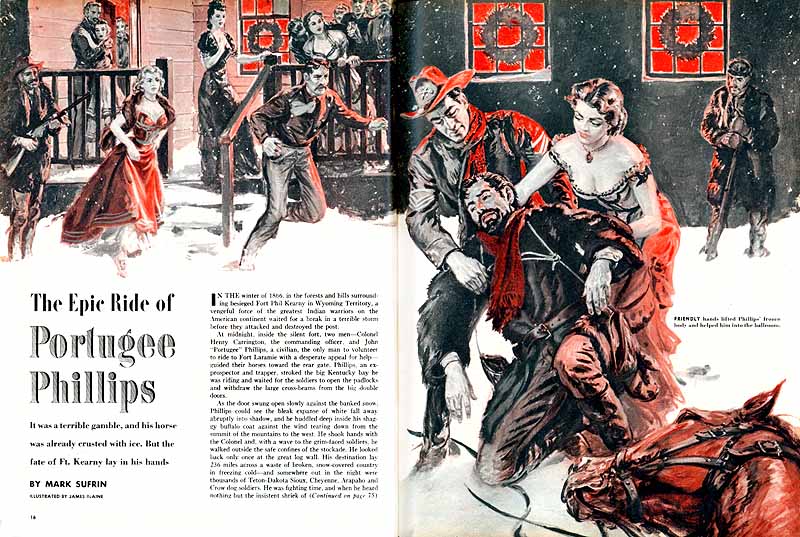 Adventure (1962) Saunders - 003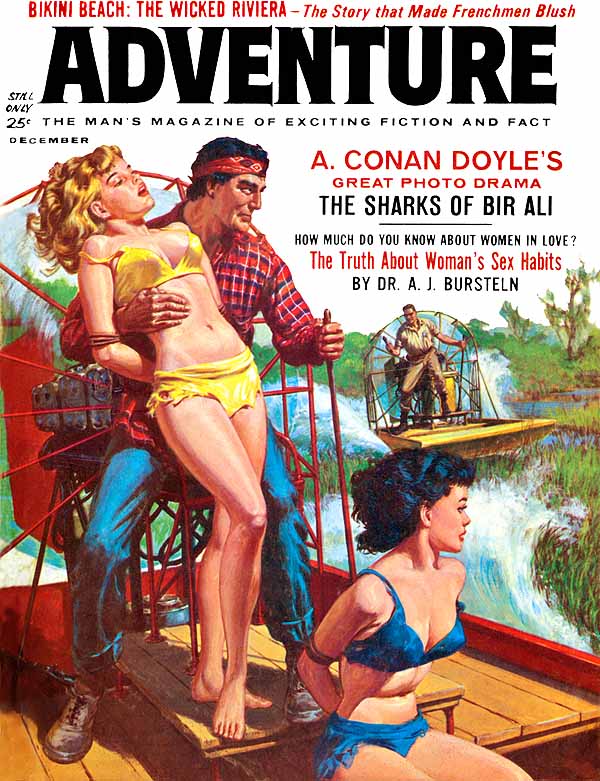 Climax (1959) Saunders - 004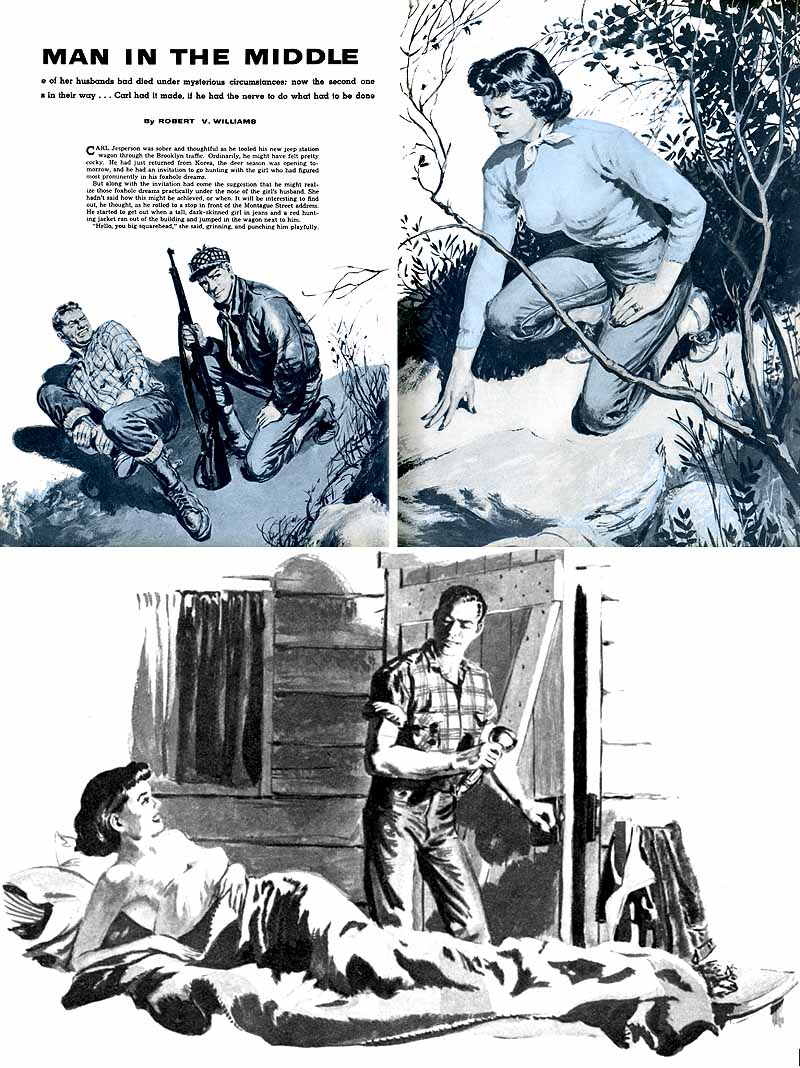 Real, "I Shot The President!" (1956) Saunders - 005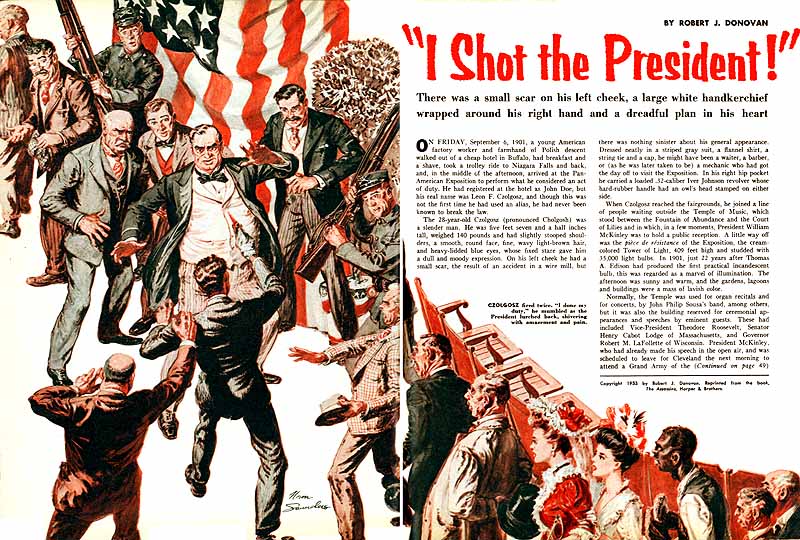 Unknown World (1952) Saunders - 006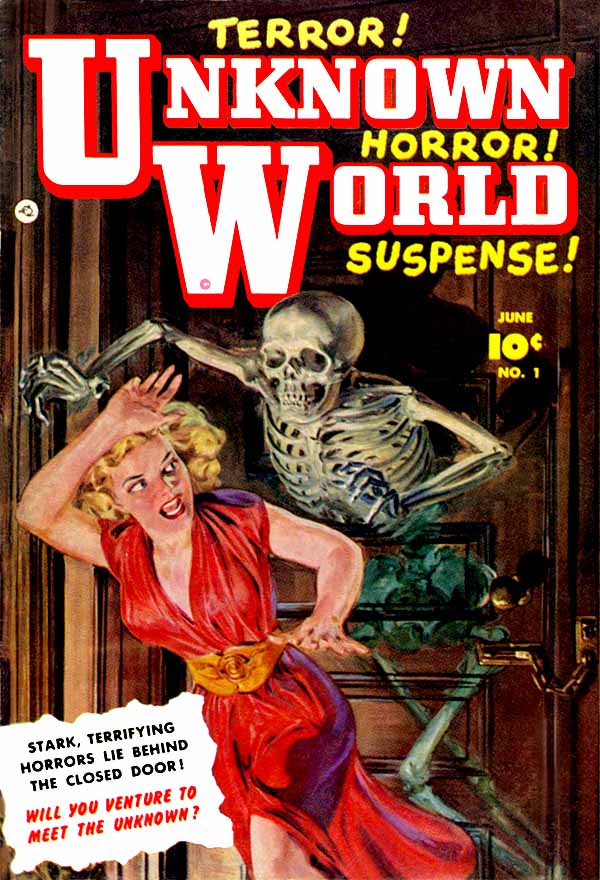 True Adventures, "Sea Kill" (1960) Saunders - 007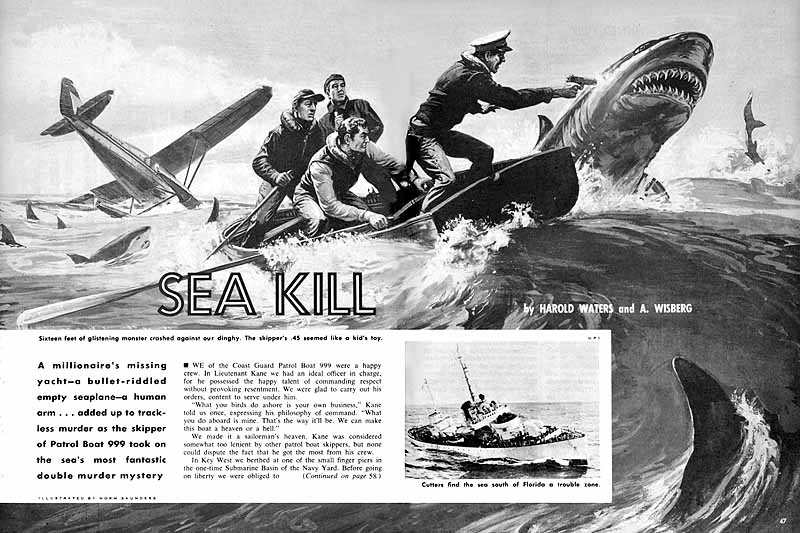 Argosy, "$100 Million In Treasure!" (1962) Saunders - 008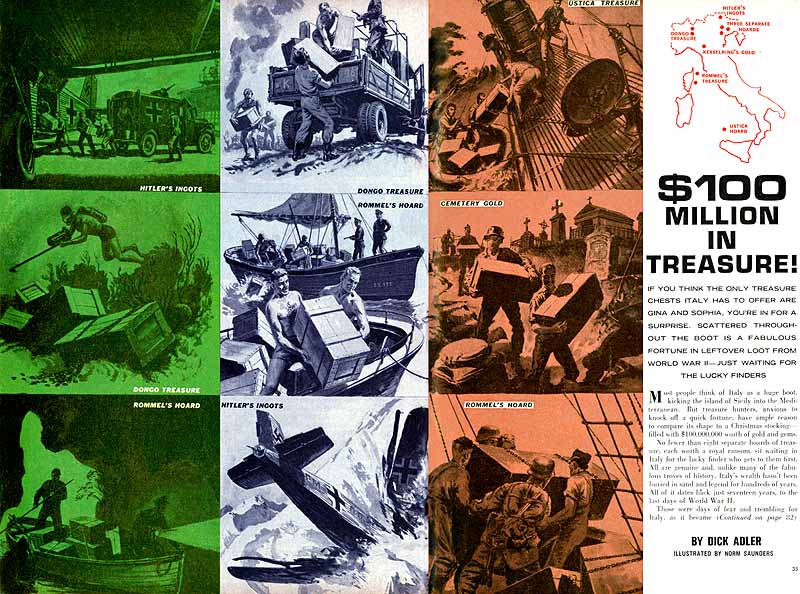 Skypilot (1951) Saunders - 009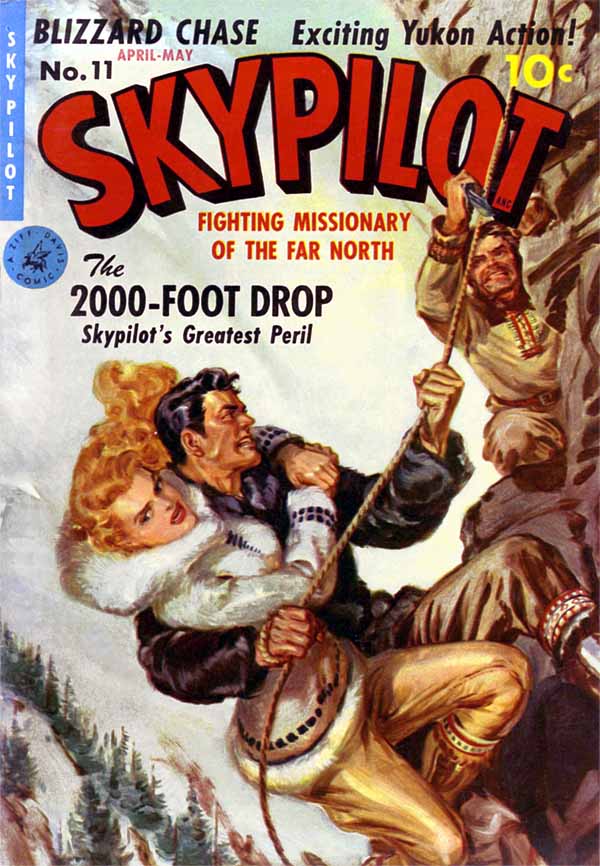 Mars Attacks (1962) Saunders - 010

SEE, "Charlie's Girls" (1957) Saunders - 011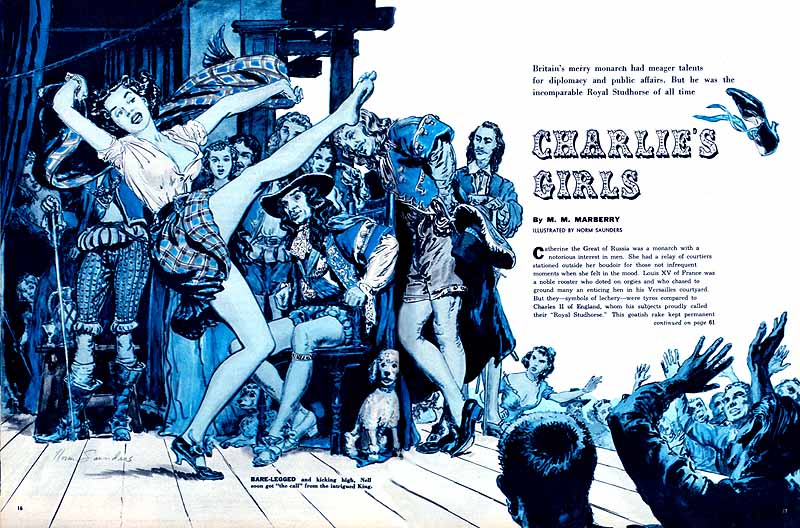 Male (1958) Saunders - 012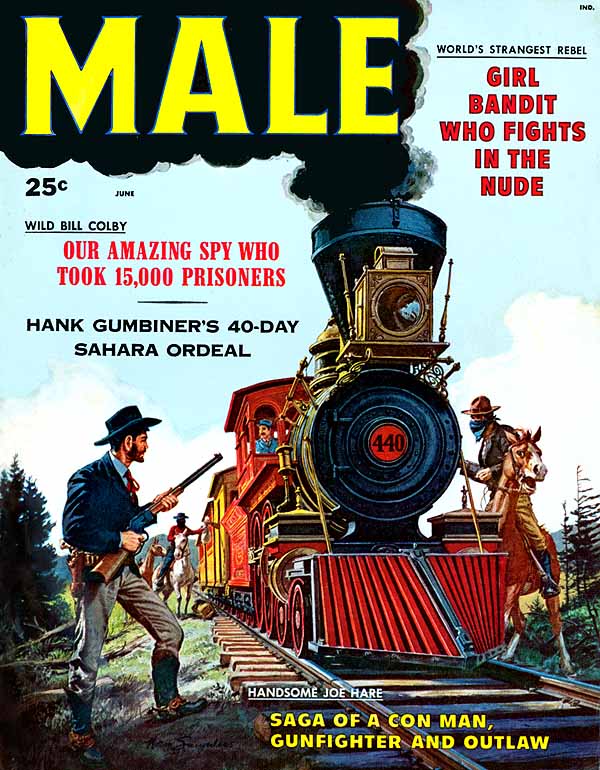 Saucy Movie Tales (1936) Saunders - 013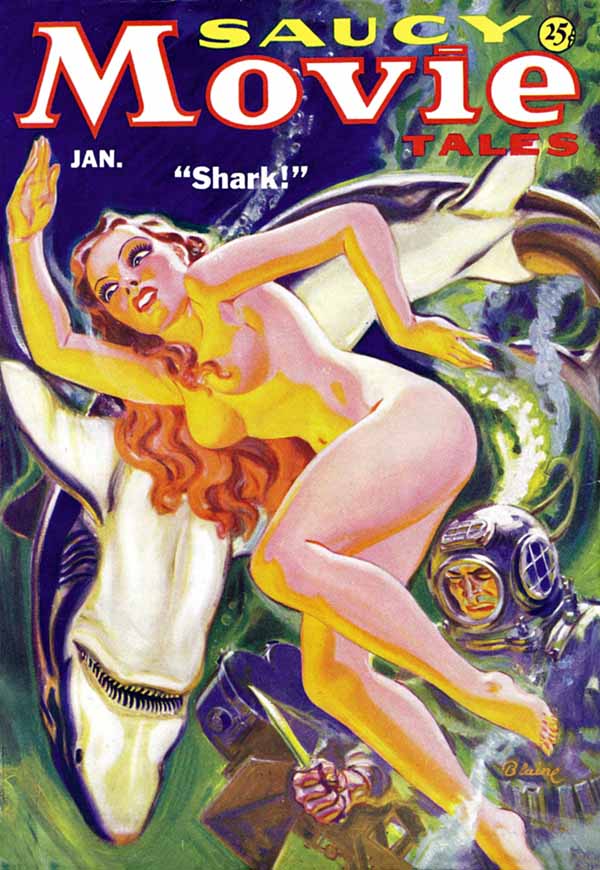 Men, "John Doyle Lee: The Solider Who Took 20 Wives" (1958) Saunders - 014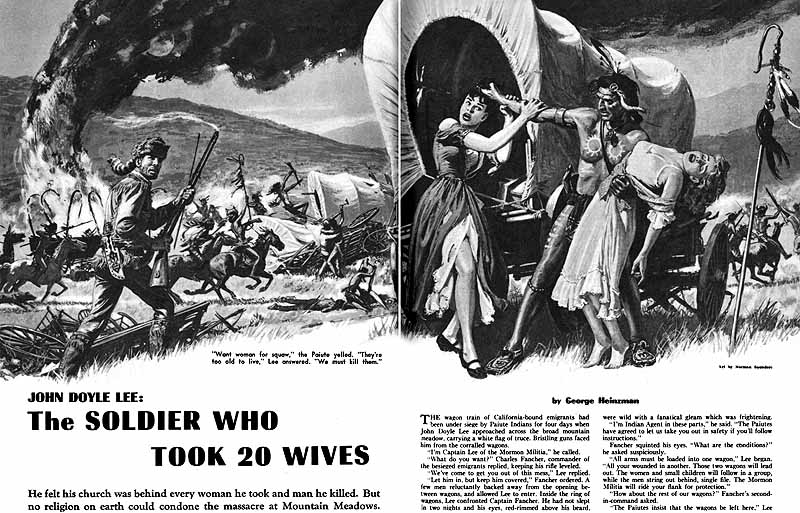 Space Busters (1950) Saunders - 015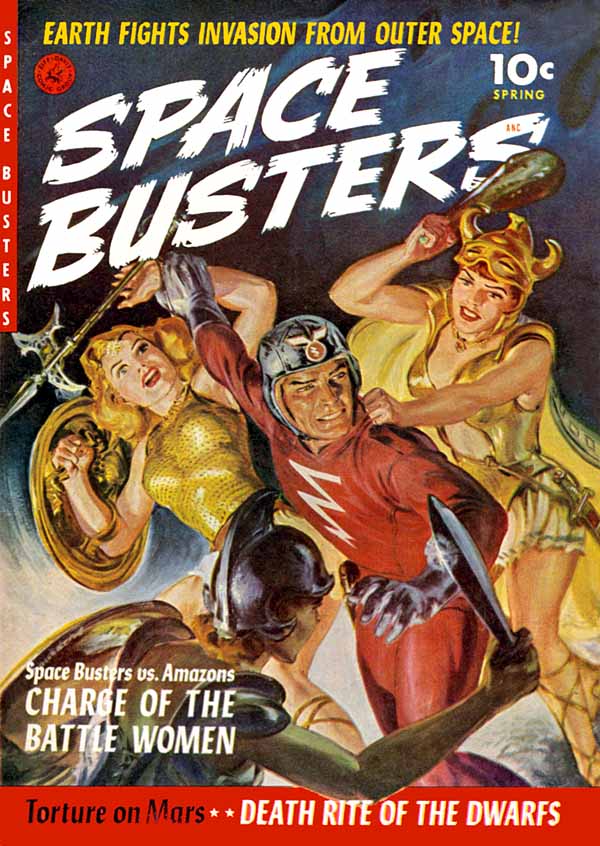 New Man, "My Fantastic Escape With The Wantons Of Warsaw" (1965) Saunders - 016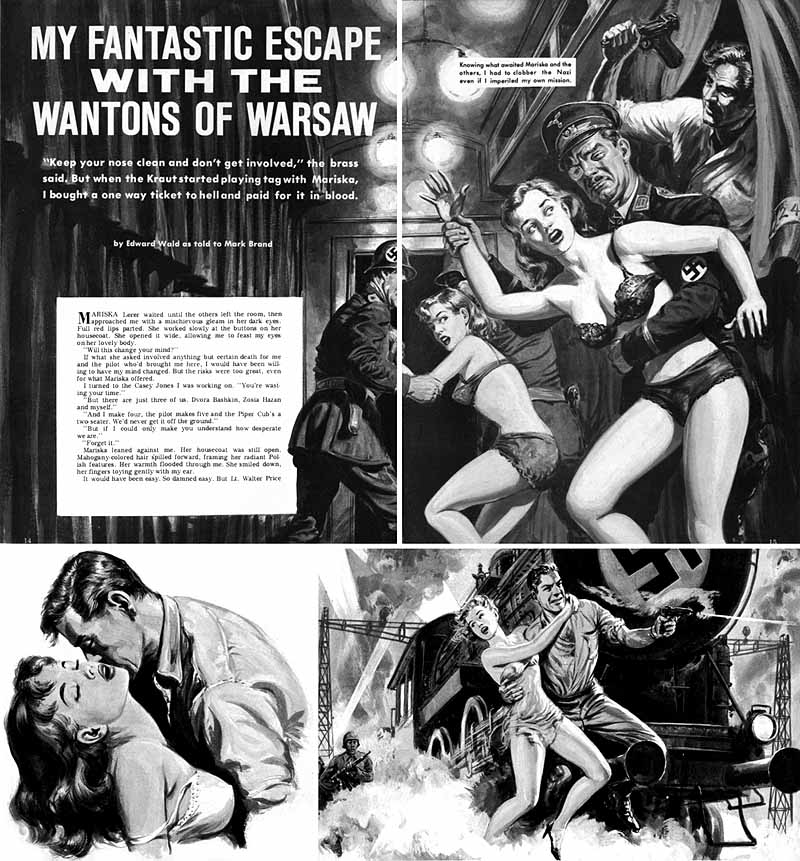 Saucy Movie Tales (1936) Saunders - 017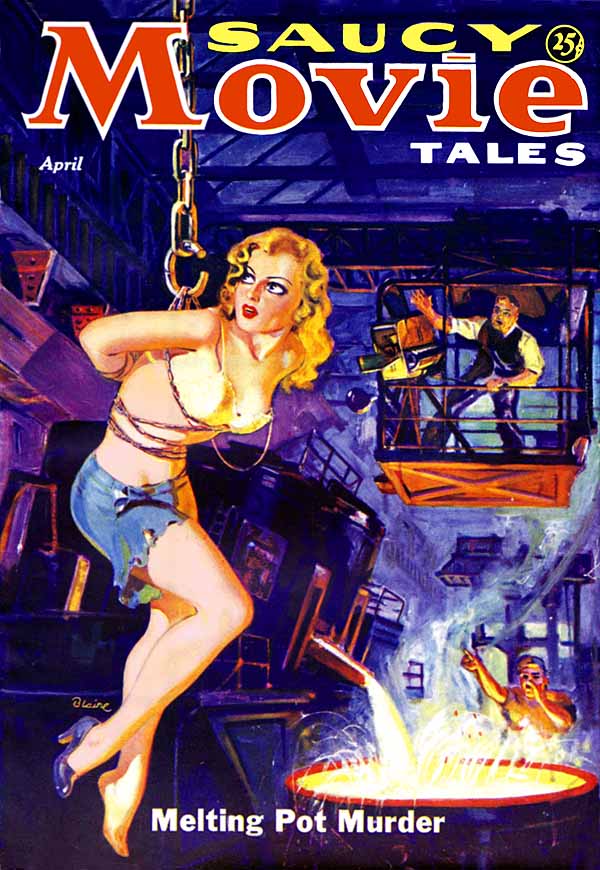 True Adventures, "Chambers Of Hell" (1960) Saunders - 018
Man's Life (1956) Saunders - 019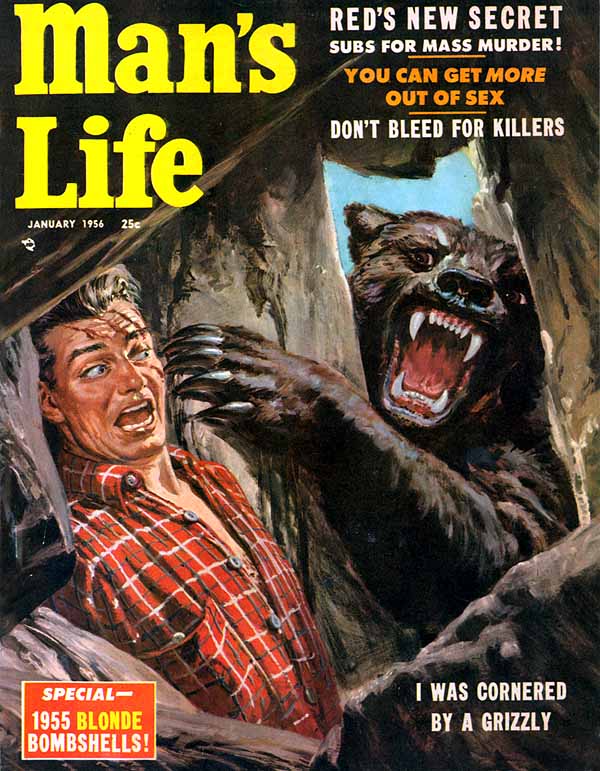 Adventures For Men, "Incredible Saga Of Kiss And Kill Island" (1959) Saunders - 020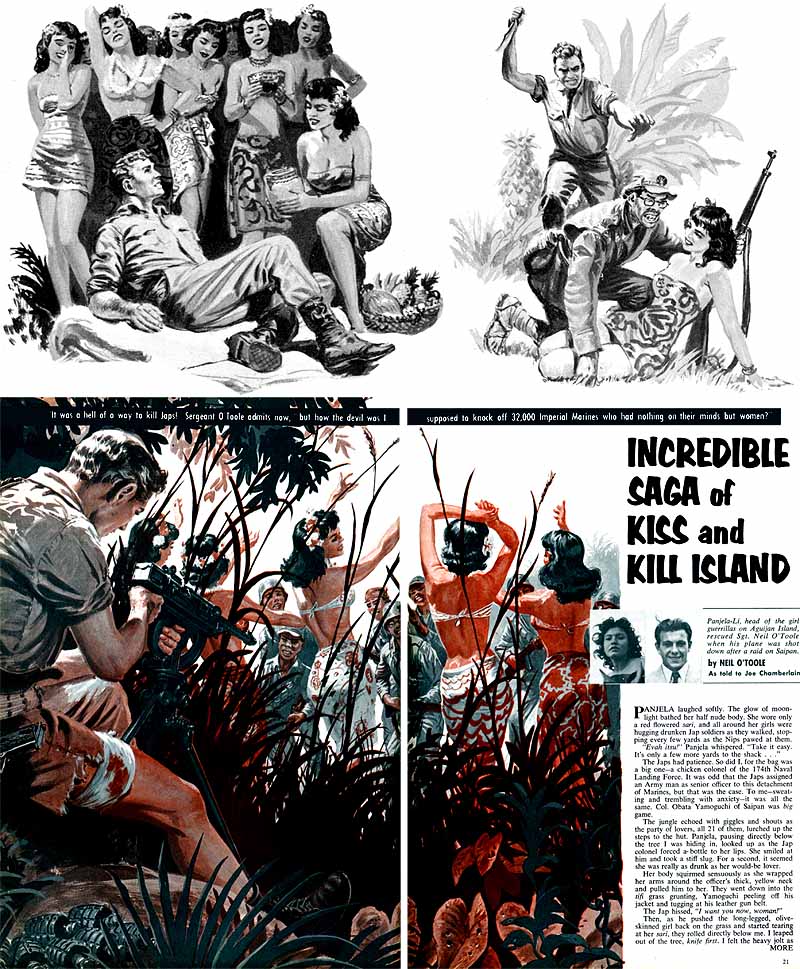 Man's Book, "Bring Back The Bloody Angel Of Algiers"(1963) Saunders - 021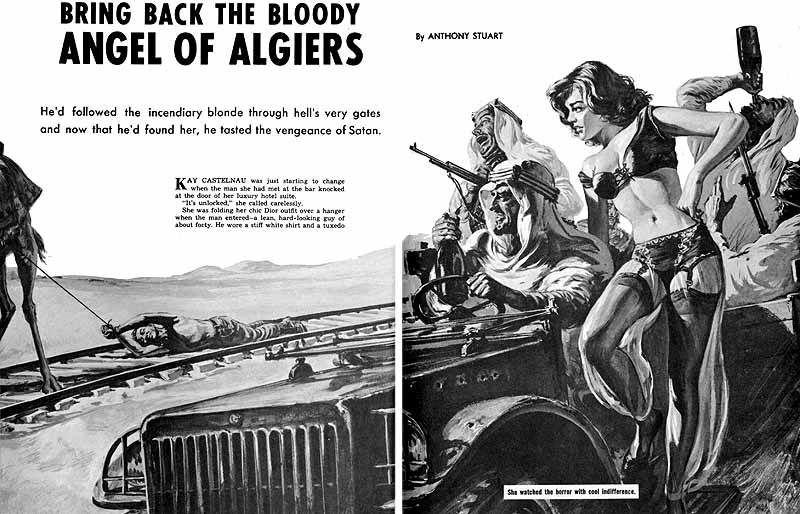 Space Busters (1952) Saunders - 022
Note: from David Saunders:
"The SPACE BUSTERS #2 FALL ISSUE is painted by Allen Anderson, and not Norm Saunders. This attribution to Norm is ubiquitous. It is listed as such in almost every comic guide, but nevertheless the listings are is incorrect. It s by Allen Anderson. I wrote his biography and I found a proof sheet of the comic in his personal collection, along with many other covers he did for Ziff Davis comic books at that same time, after my father was fired!"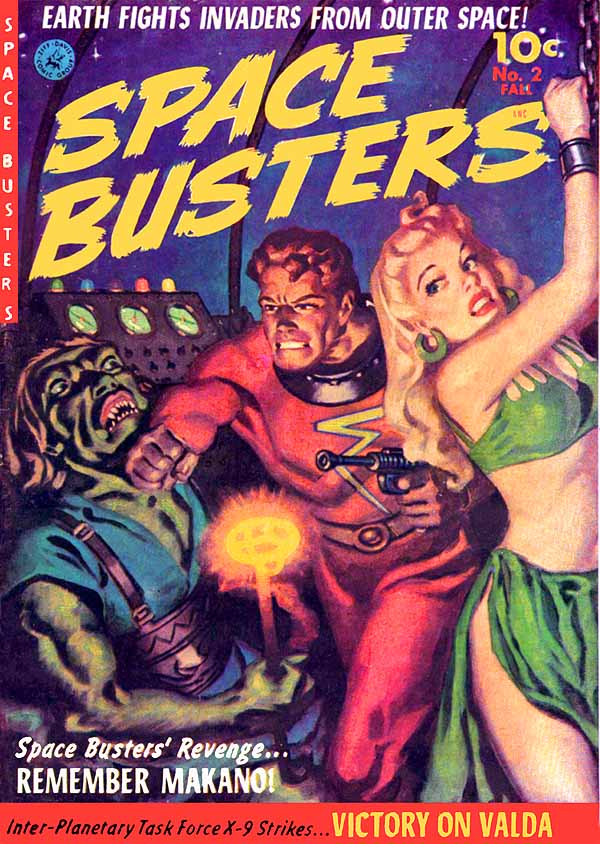 Climax, "Texas Gunslinger" (1961) Saunders - 023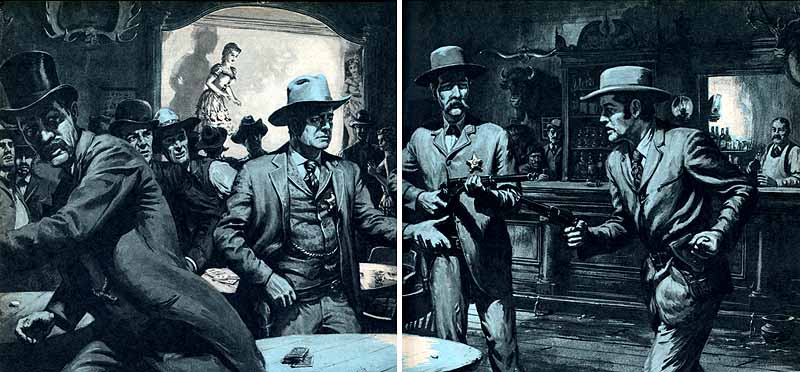 SEE, "Napoleon And The Jealous Husband" (1962) Saunders - 024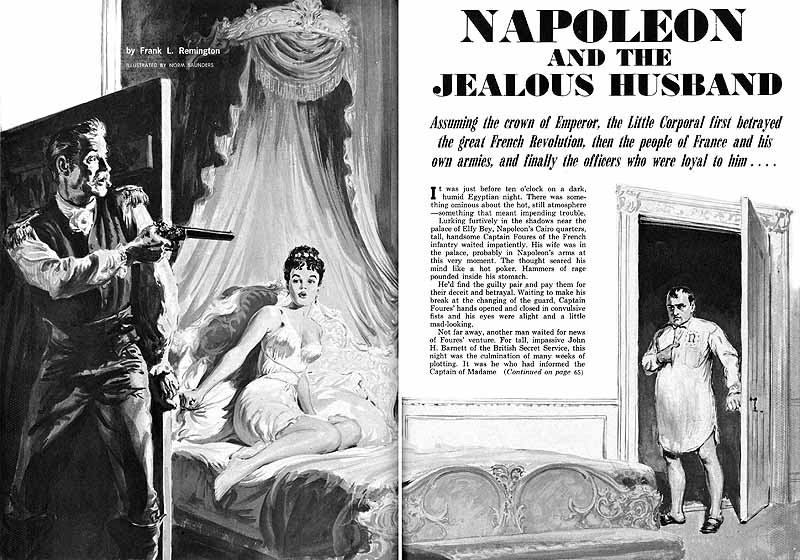 New Man (1964) Saunders - 025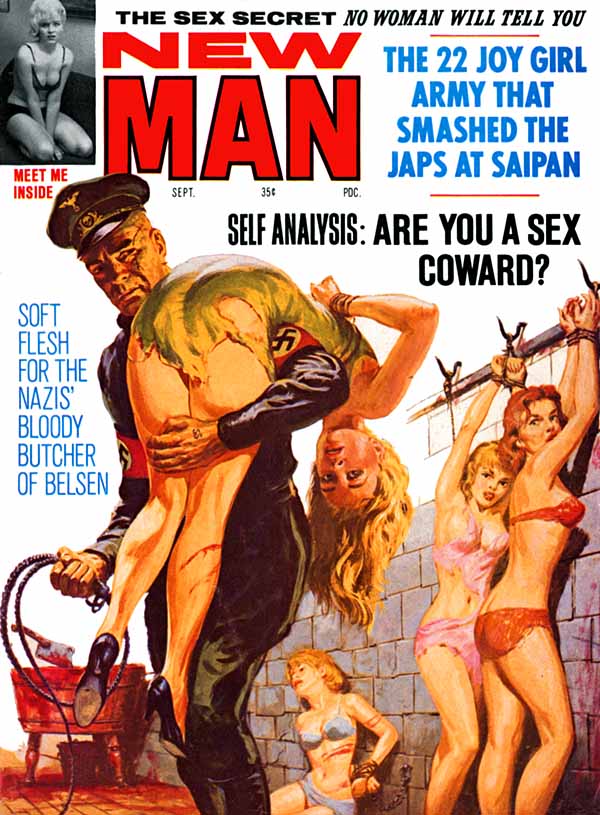 Adventure, "The Beast Who Lived To Kill" (1962) Saunders - 026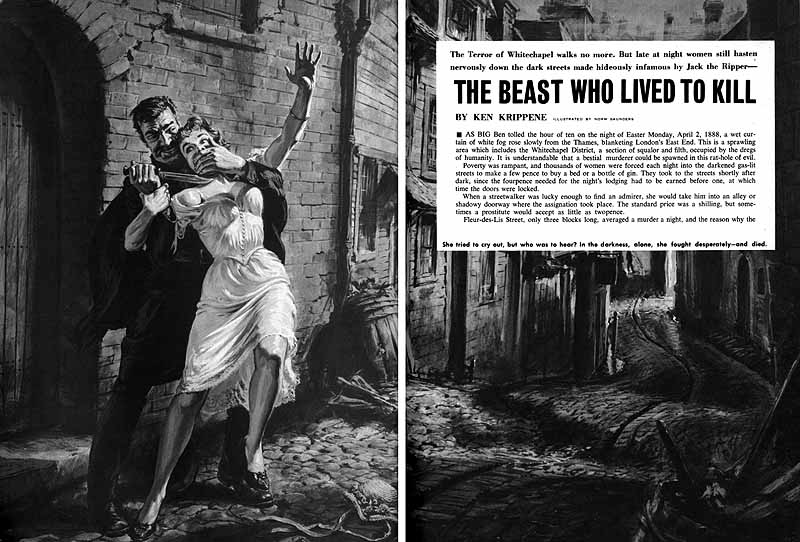 Classics Illustrated, Frankenstein (1969) Saunders - 027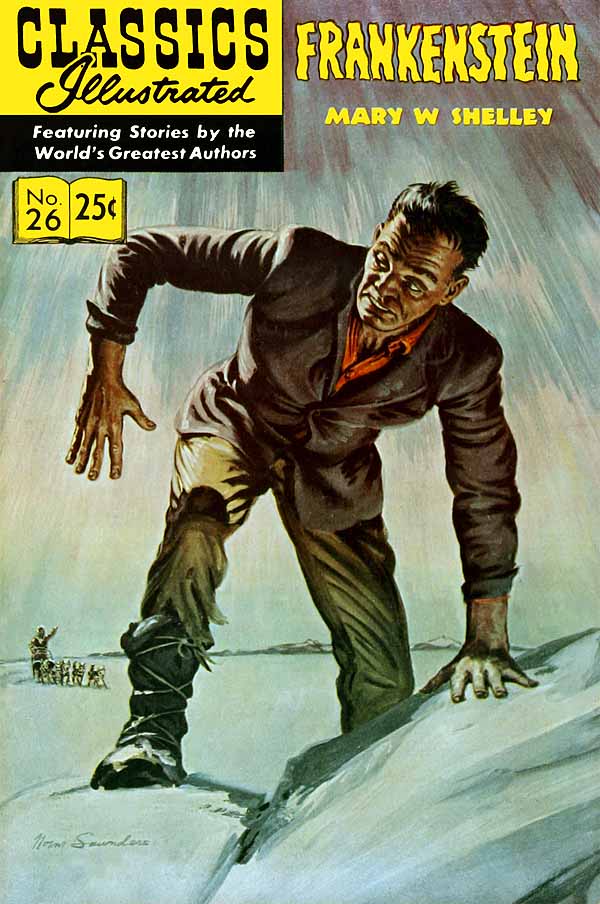 World of Men, two stories (1963) Saunders - 028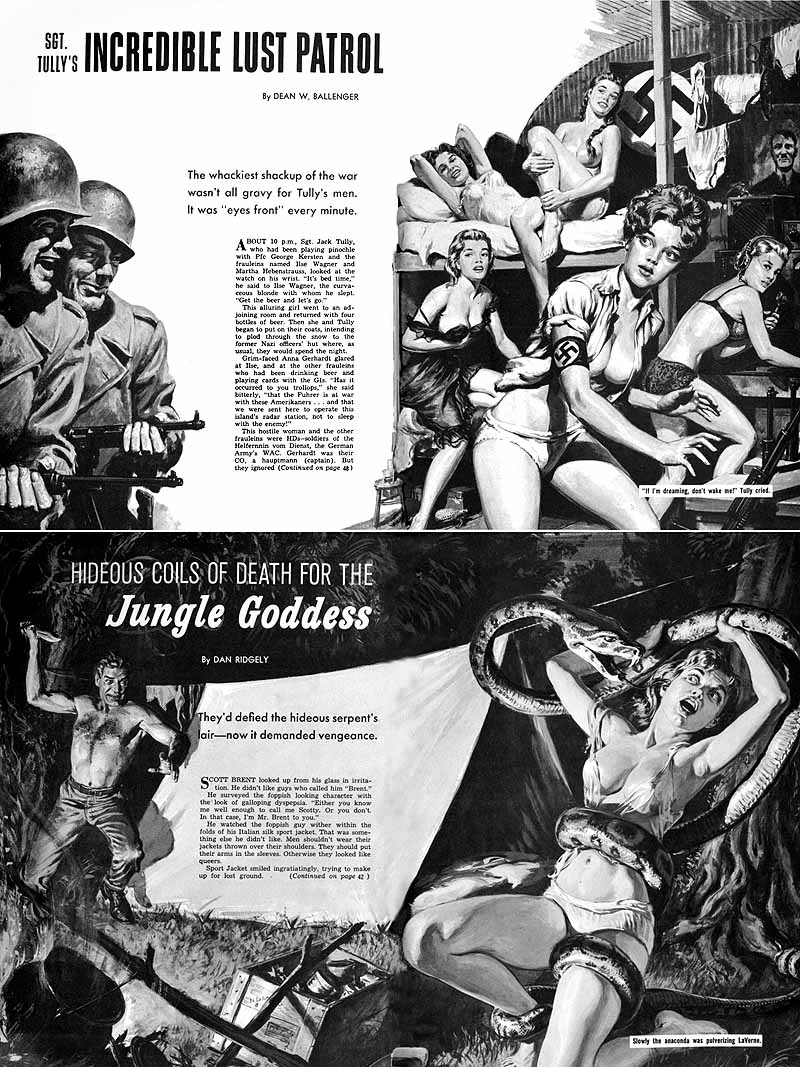 Explorer Joe (1951) Saunders - 029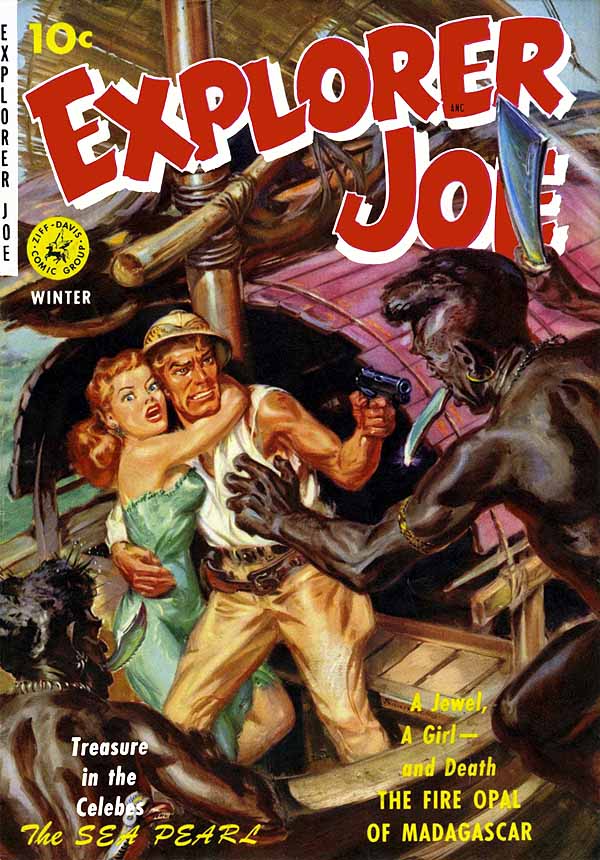 Adventures, "The Bad One" (1959) Saunders - 030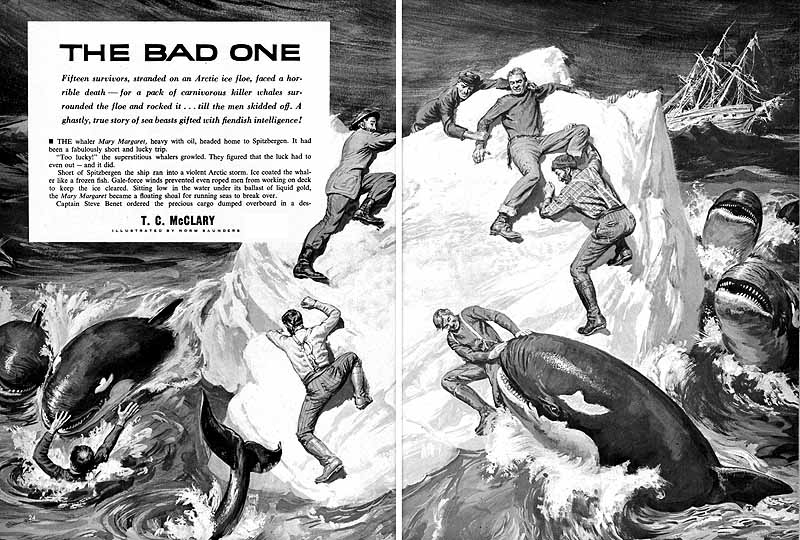 Man's Conquest (1955) Saunders - 031
The magazine attributed this to Saunders, but here's a note from David Saunders:
"This cover resembles Will Hulsey, but I am almost positive it is not painted by Norman Saunders."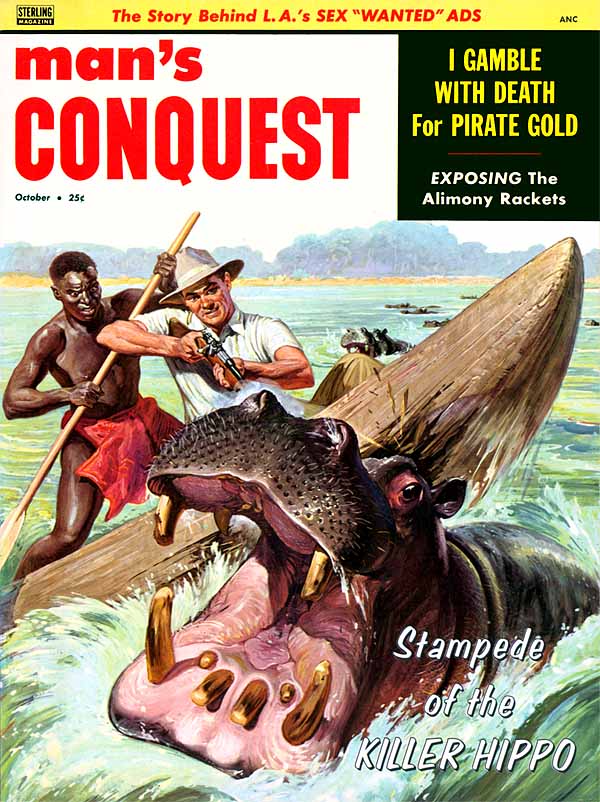 SEE, "Wagon Gun Solider" (1962) Saunders - 032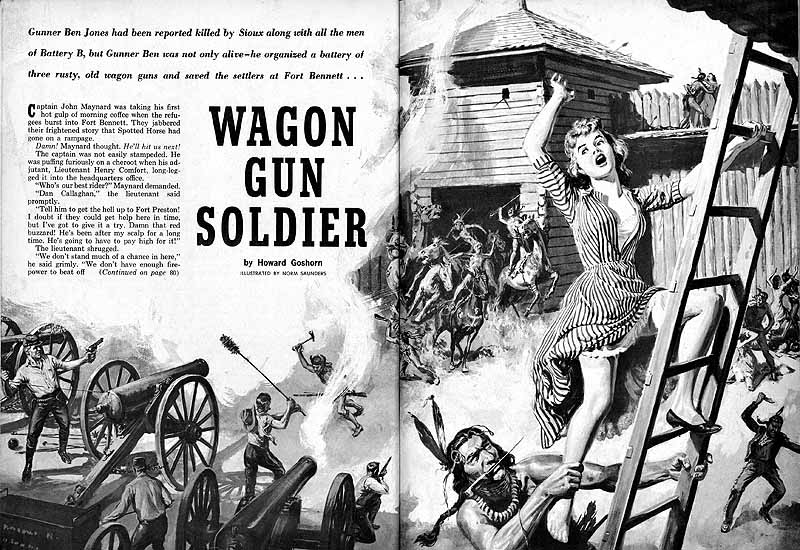 Saucy Movie Tales (1936) Saunders - 033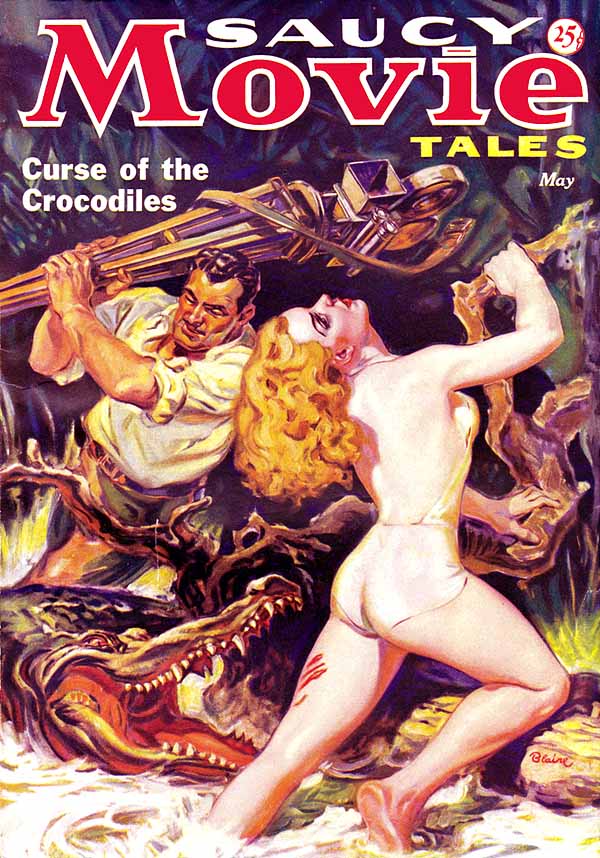 Saga, "Letters From A Hero" (1961) Saunders - 034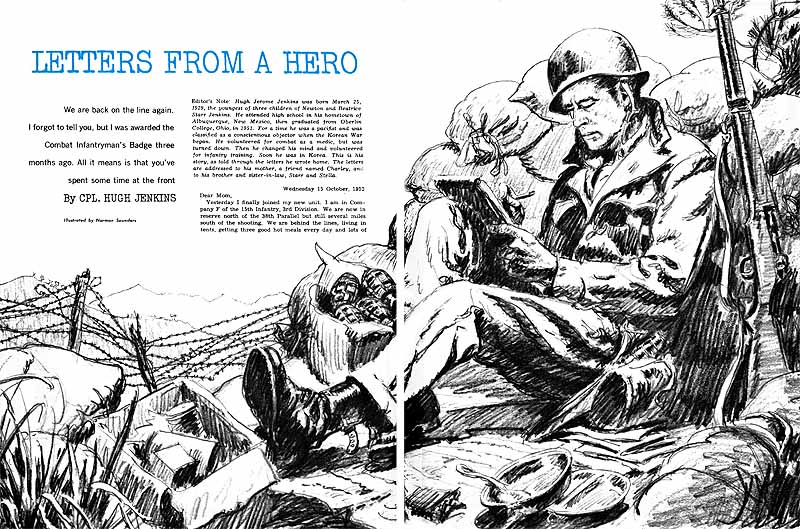 Cloak And Dagger (1951) Saunders - 035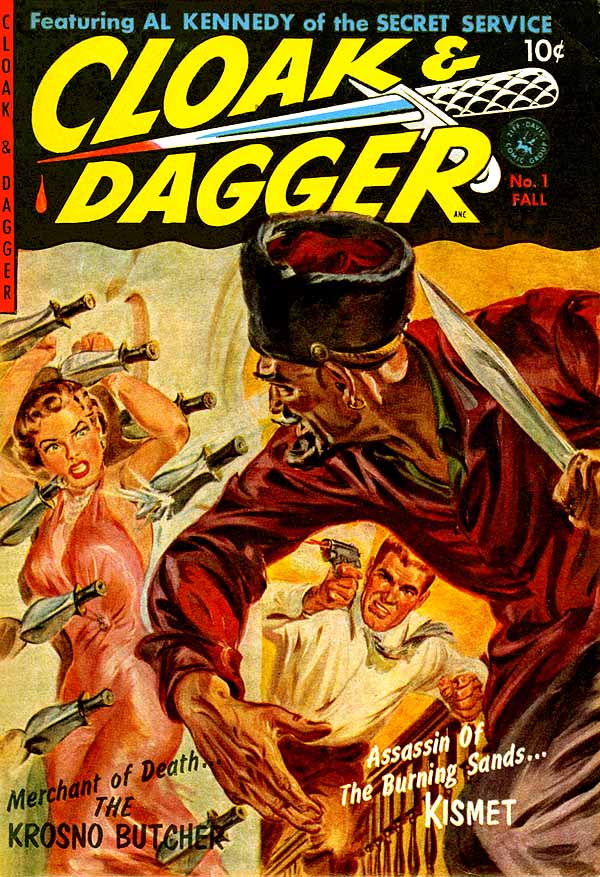 Adventure, "Up Where Death Begins" (1963) Saunders - 036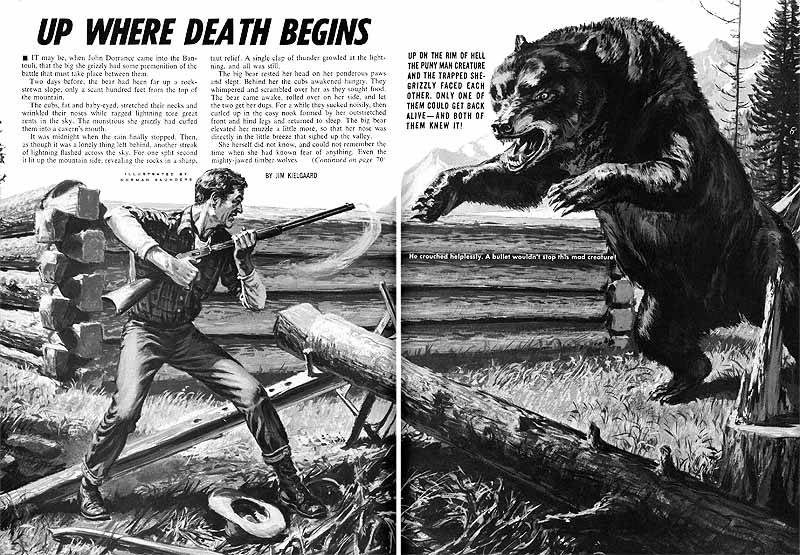 True Adventures, "Kiss Me And Die" (1960) Saunders - 037