Robert McGinnis

(1926 - )

Originator of the famous James Bond stance with Bond holding (yes, it's true), a .22 marksman's pistol (not McGinnis' fault). Co-painted, with Frank McCarthy, a number of dramatic scenes for Thunderball, then Your Only Live Twice. Was solo artist for 007 for Diamonds Are Forever, Live And Let Die, and The Man With The Golden Gun. McGinnis was responsible for a wide range of movie art, from blaxploitation to westerns to comedies to Bond knock-offs. Arguably best known for paperback covers, usually with a tough-guy machismo of a man, his gun, and his gal (Mike Shayne, Shell Scott, and Milo March books). In the early 1960s he produced a series of purposely unsigned nudes for Cavalier magazine.
The Day Of The Dolphin (1973) - McGinnis 001A
NOTE: perhaps it was the undersea theme, but whoever had this painting (oil on paper, mounted on board) looks like they were inspired to store it near water; note the damage top and bottom; the image on the right is how the painting should look).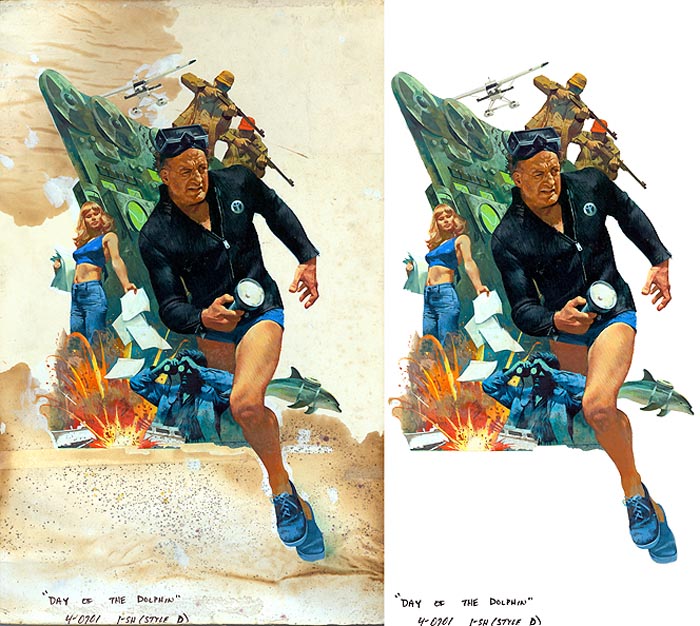 The Private Life of Sherlock Holmes (1970) - McGinnis 002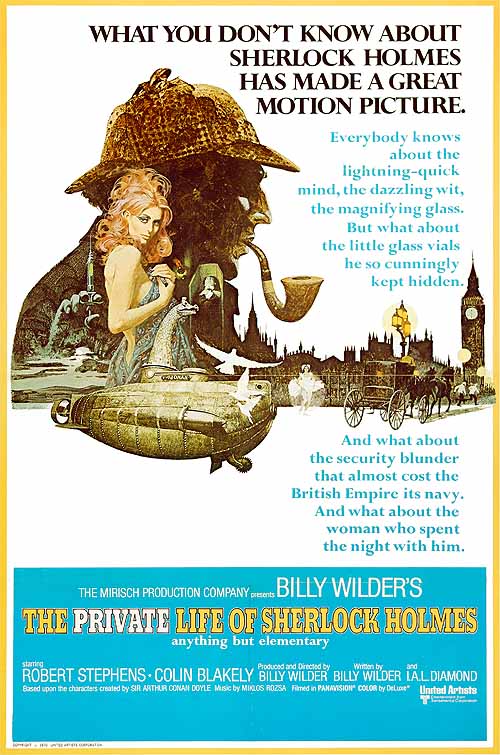 The Hallelujah Trail (1965) - McGinnis 003
NOTE: McGinnis not only providde the poster work, but did comic artwork for the entire opening credit sequence.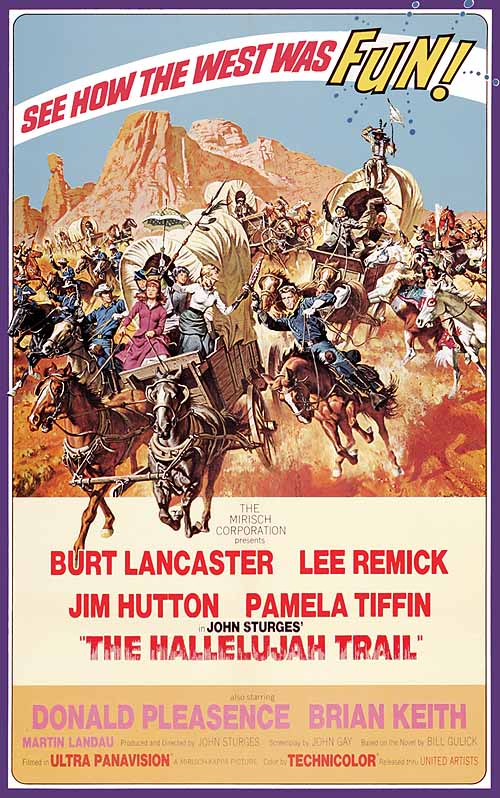 Cotton Comes To Harlem (1970) - McGinnis 004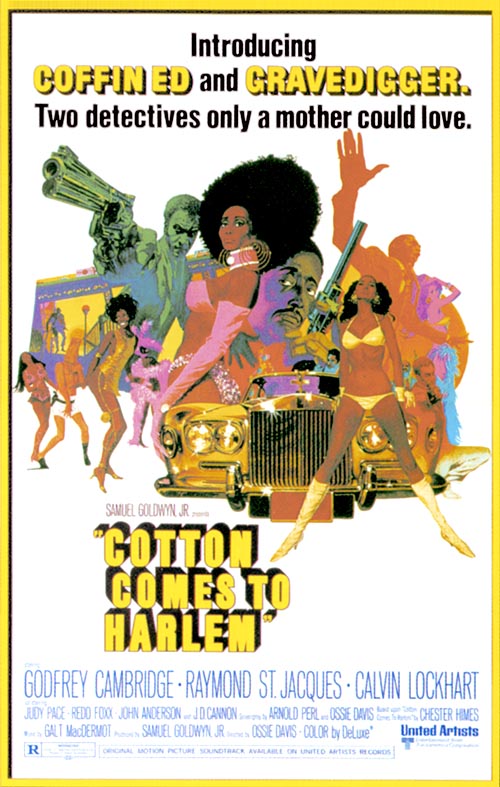 Barberella (1968) - McGinnis 005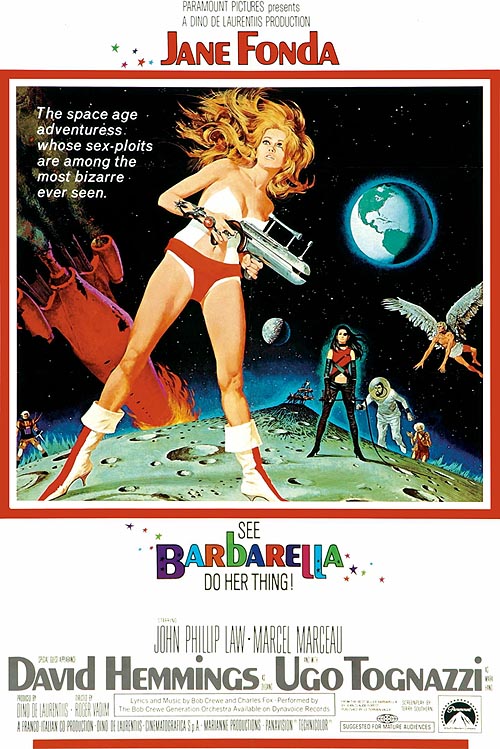 Duck, You Sucker (aka A Fistful Of Dynamite) (1971) - McGinnis 006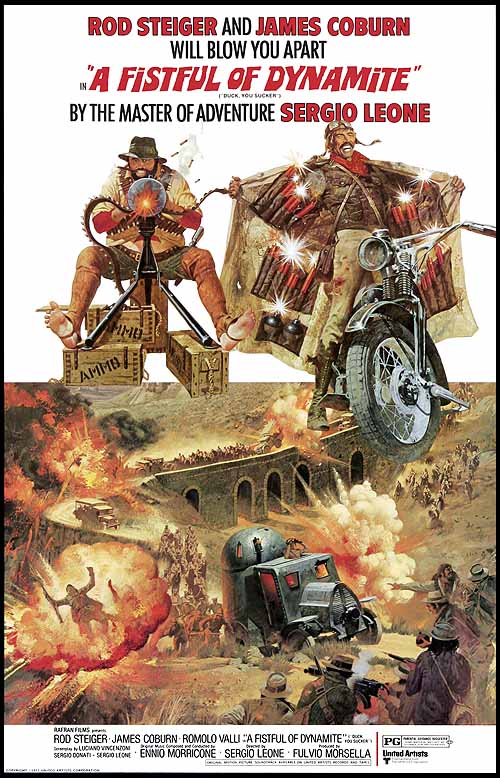 Thunderball (1965) - McGinnis 007
Live And Let Die (1973) - McGinnis 008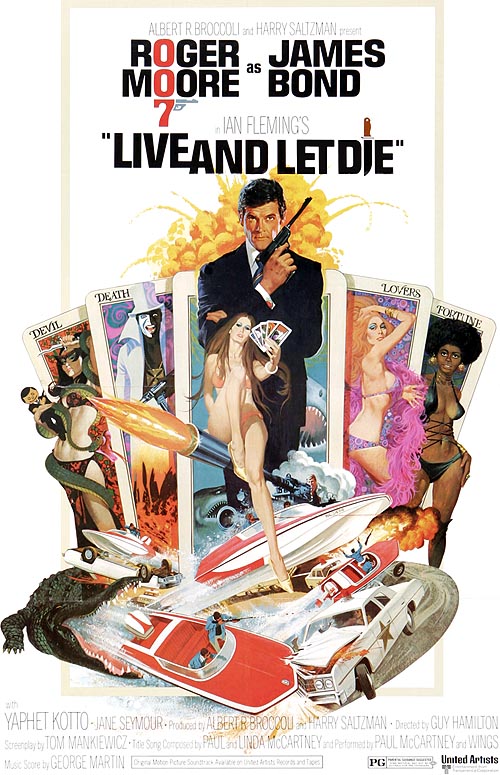 Casino Royale (1967) - McGinnis 009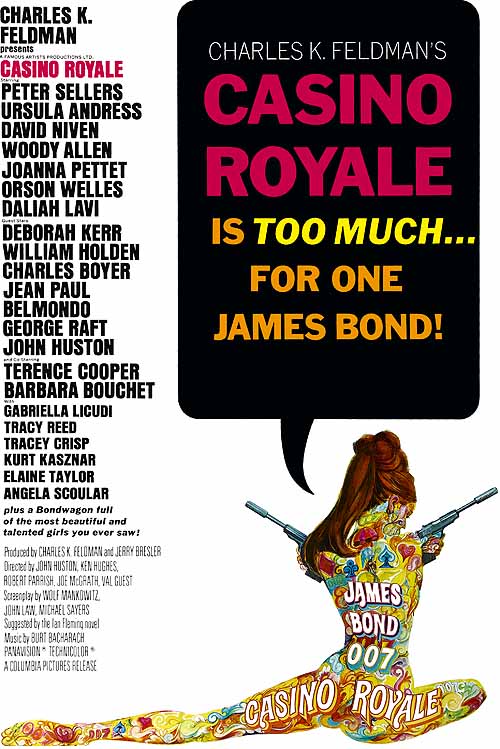 Murderer's Row (1966) - McGinnis 010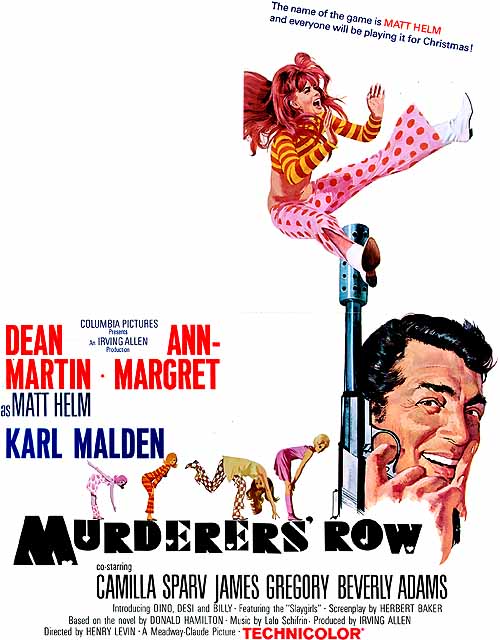 Stay Away Joe (1968) - McGinnis 011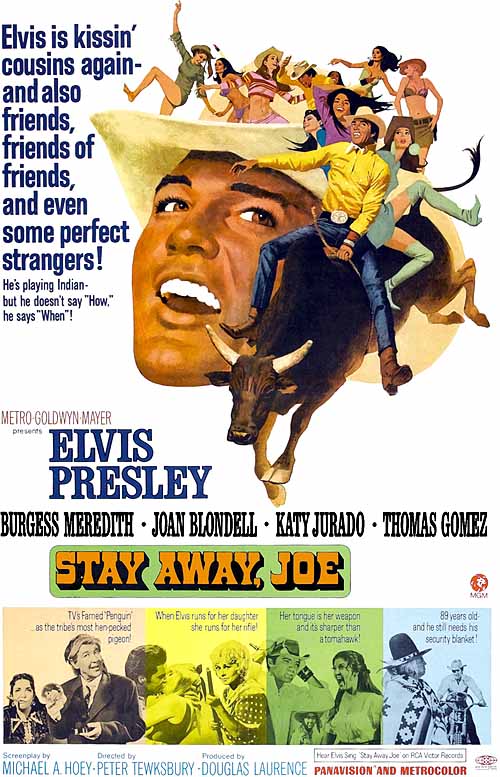 Brannigan (1975) - McGinnis 012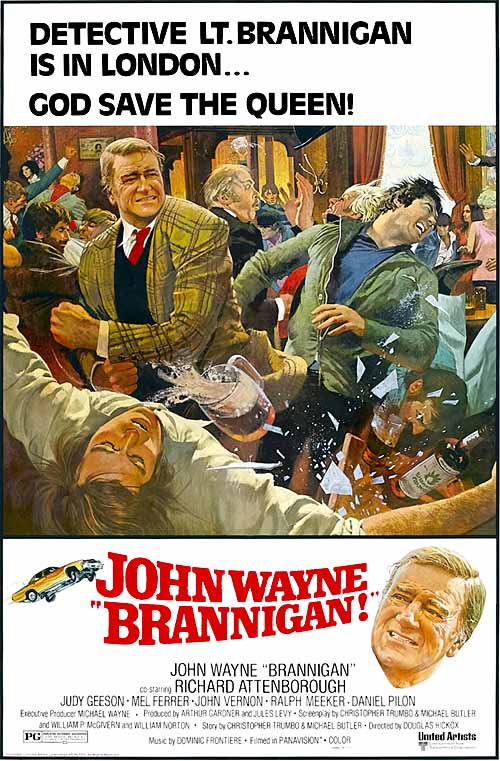 True Detective (1956) - McGinnis 013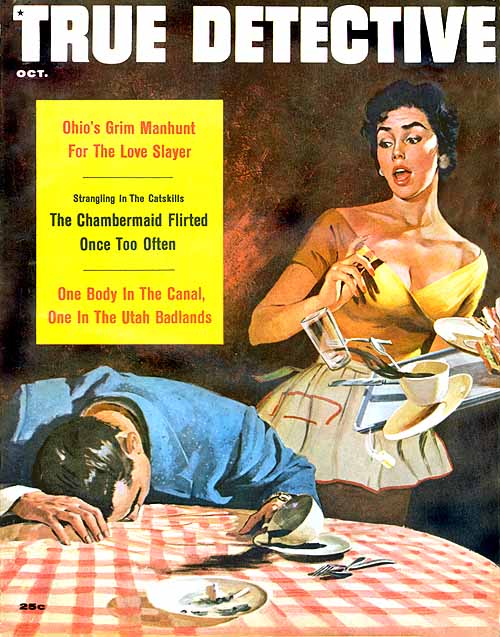 Master Detective (1956) - McGinnis 014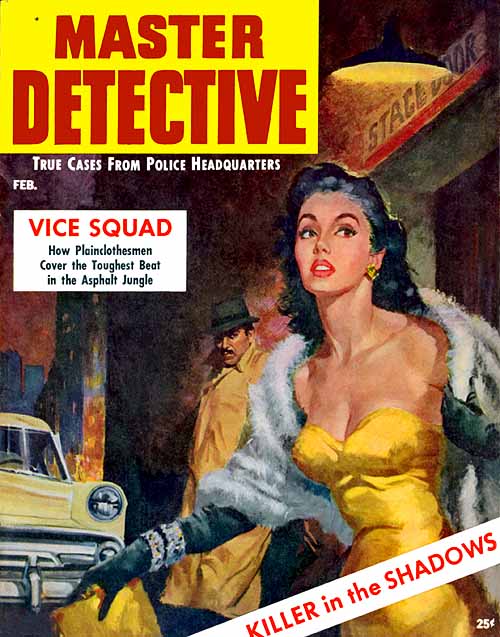 Saturday Evening Post, "Mores Of A Godess" (1960) - McGinnis 015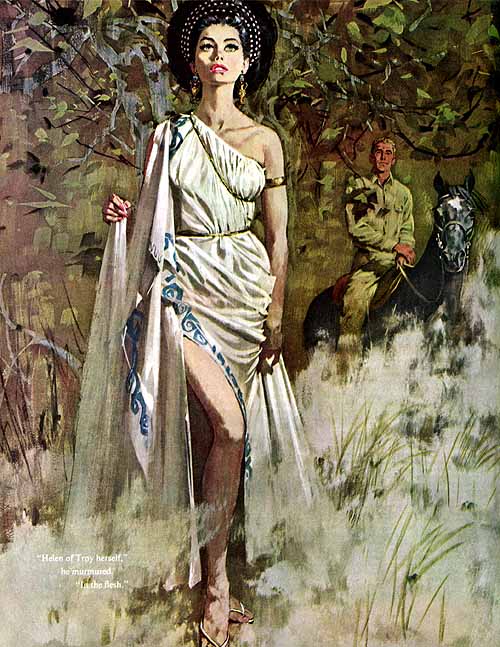 Saturday Evening Post, "Kitten On A Trampoline" (1961) - McGinnis 016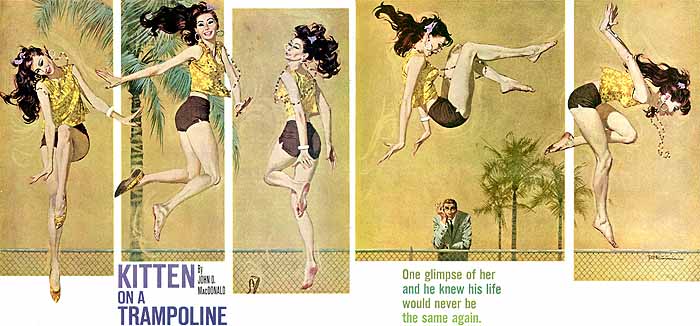 Cavalier, "The Sea Is Warm" (1964) - McGinnis 017