Peter Helck
(1893 - 1988)

Quite capable of drawing the human side for the slicks (Saturday Evening Post, American, Woman's Home Companion, Cosmopolitan), he is best known for painting man and machine, especially, the automobile. He was there from the early days of auto racing with the Vanderbilt Cup Race of 1906 (he would later own the winning roadster, Old No. 16, which he left to the Henry Ford Museum), Helck and cars had a long, loving relationship and he knew drivers from Louis Wagner to Mario Andretti. An early artistic influence was Edouard Montaut and his ability to depict movement of objects through exaggeration (Helck would also study under Frank Brangwyn). Another source of realism was that he painted on the spot, not from photographs. His first art jobs were automotive: the Brighton Beach Motordrome and Sheepshead Bay Speedway. In addition to his ad work (Packhard, TWA, Caterpillar Tractor, Sinclair Oil, GE, Chevrolet, Mack Trucks, Alcoa, Republic Steel, Johnny Walker), Helck had one of Esquire's only non-girlie calendars in 1950 (he also did articles and illustrations for Esquire). Author of two books: The Checkered Flag and Great Auto Races, he was also a contributor to the Famous Artists' Course, as well as Automobile Quarterly.
Self-Promotion Piece (1943) Helck - 001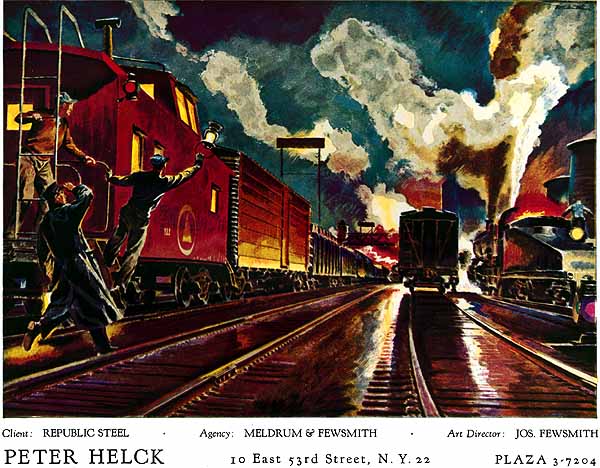 Packard, "Where Packard and Nature fight it out" (1933) Helck - 002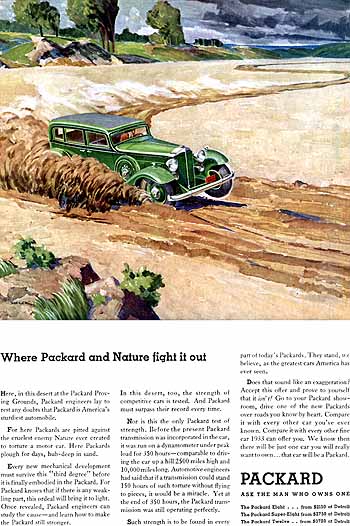 Mack Trucks (both 1943) Helck - 003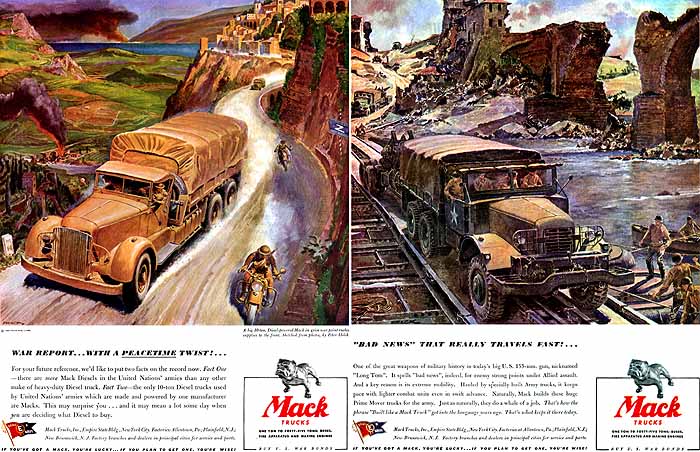 Fisk, Solid Truck Tires (1918) Helck - 004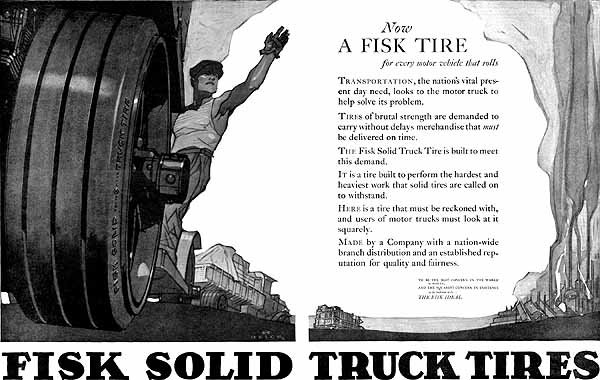 Esquire Calendar page: The Brighton 24-Hour "Quick Tire Change for Al Poole's Simplex" (1950) Helck - 005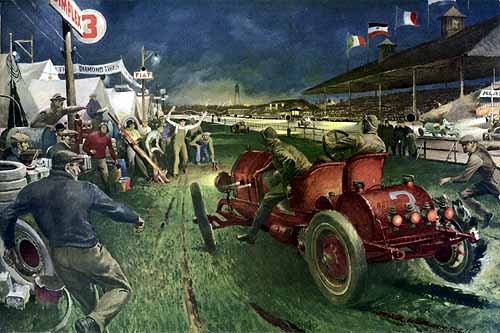 Ford, "At Scant Cost" (1930) Helck - 006
Alcoa "The Road" (1951) Helck - 007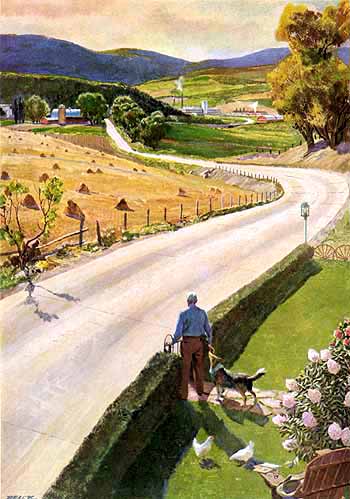 Jonny Walker Scotch "Champion, by Peter Helck" (1956) Helck - 008
Note the painting within the painting of Old No. 16 and a model of the same on Helck's desk.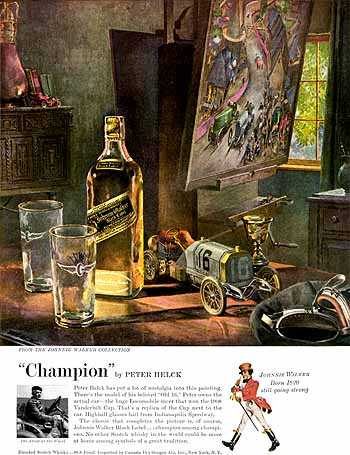 TWA "The Flight Before Christmas" (1952) Helck - 009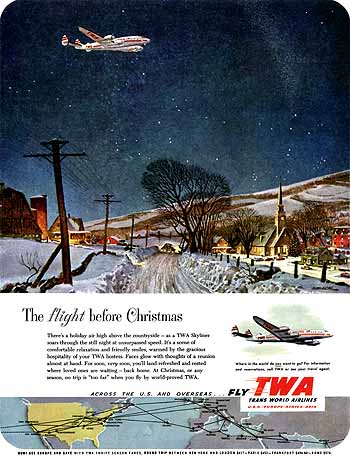 Chevrolet, Task-Force 59 Trucks (1959) Helck - 010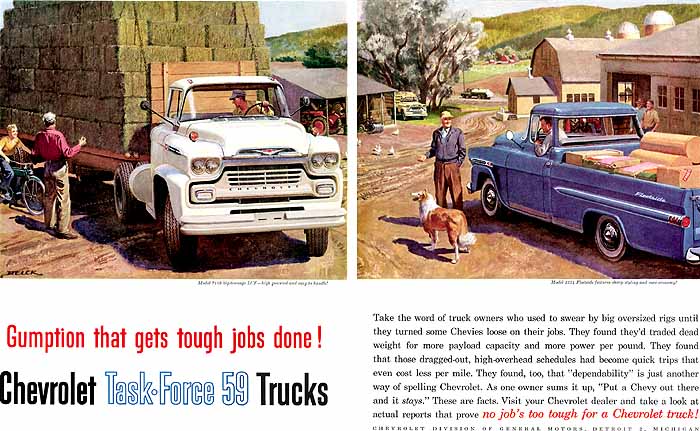 Caterpillar, This is My Birthright! (1944) Helck - 011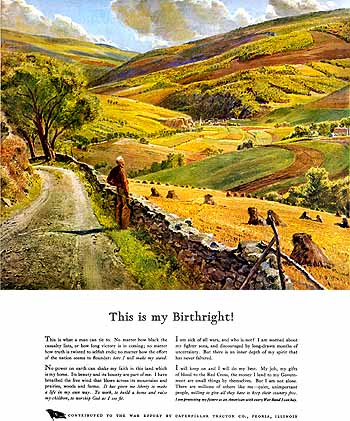 Alcoa, "Moving Mountains at Boulder Dam" (1934) Helck - 012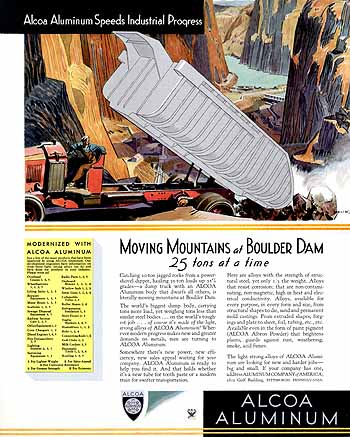 Self-Promotion Piece (1934) Helck - 013