Haskell Coffin

(1878 - 1941)
A versatile illustrator, gracing covers for several magazines, Redbook and The American being two long-term stints. Becoming famous as a portrayer of American beauty, the Coffin girl could be found on note cards, sheet music, calendars, decorative boxes, fashion catalogs. His "Joan of Arc Saved France" WWI poster is well known.
Special thanks Norm Platnick, Enchantment Ink
for pointing out an error on this page.
Share in the Victory (1918) Coffin - 001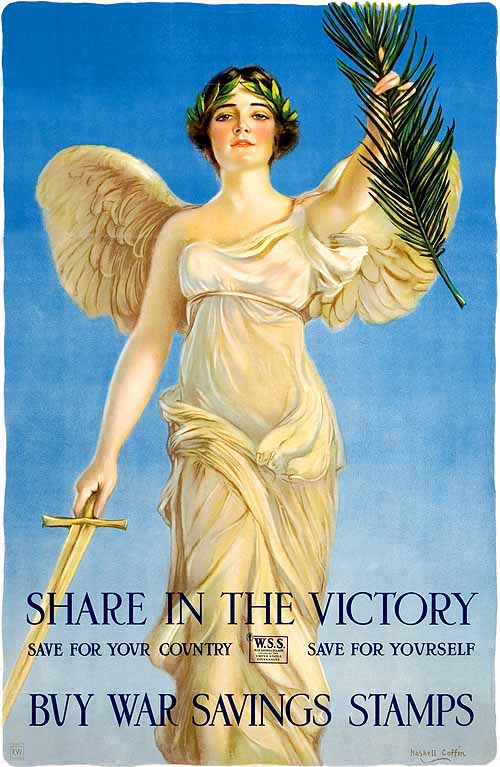 Metropolitan (1917) Coffin - 002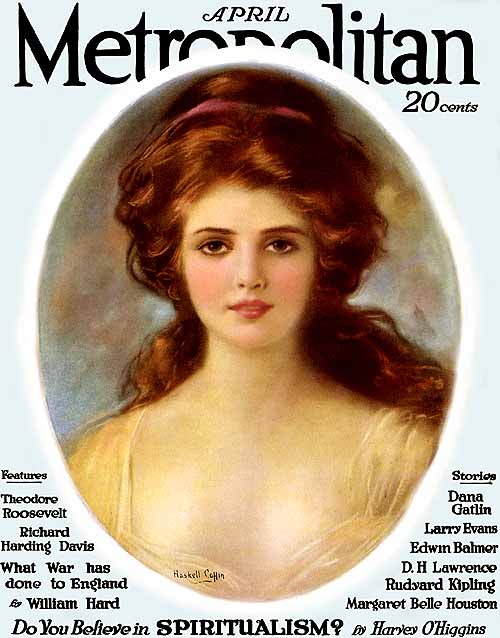 Saturday Evening Post (1915) Coffin - 003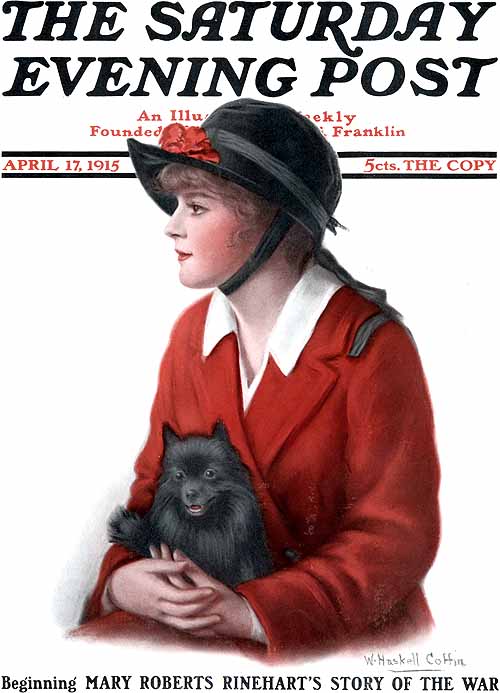 An American Girl (1916) Coffin - 004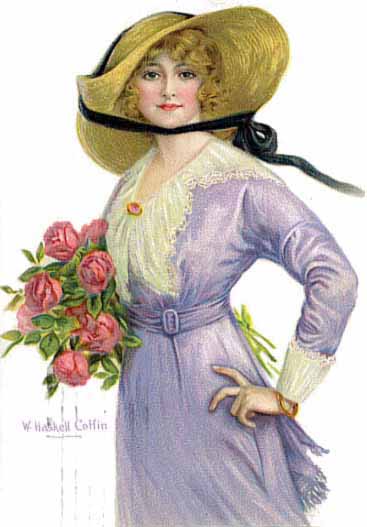 McCall's (1914) Coffin - 005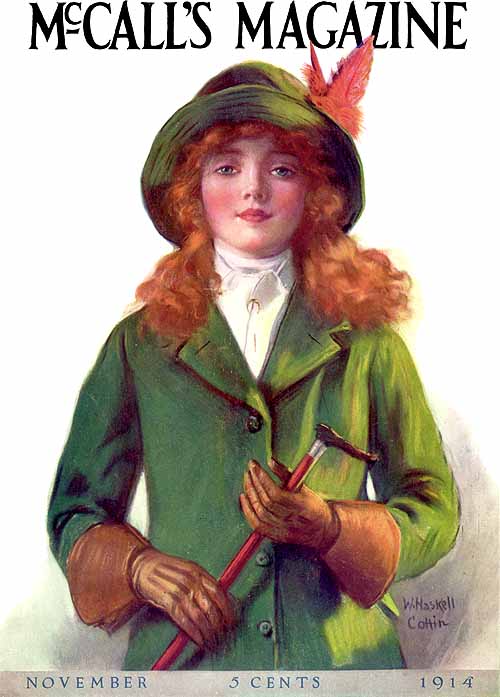 Today's Housewife (1918) Coffin - 006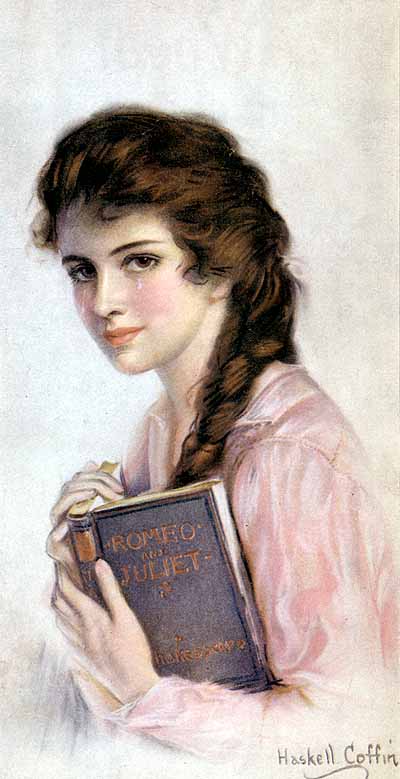 Picture Play (1920) Coffin - 007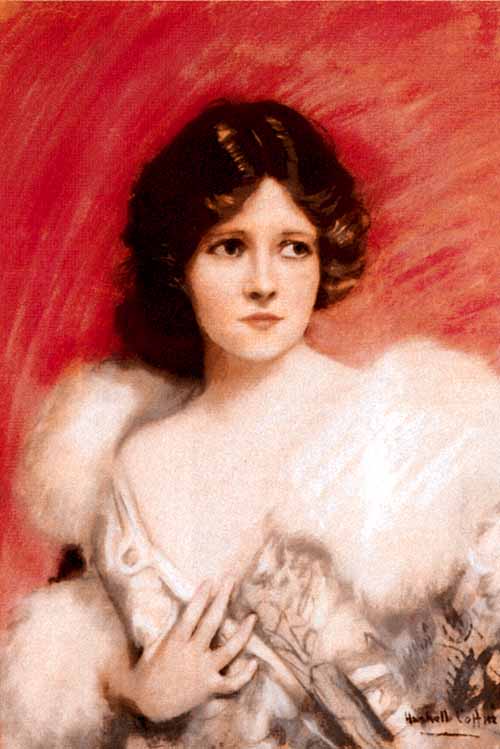 The American (1925) Coffin - 008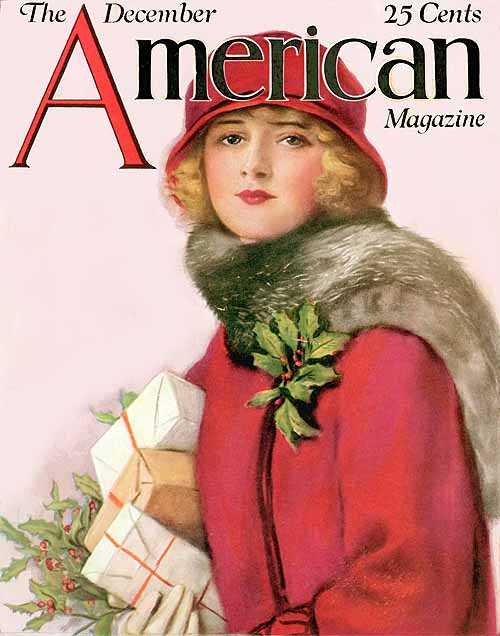 Land of My Dreams (1919) Coffin - 009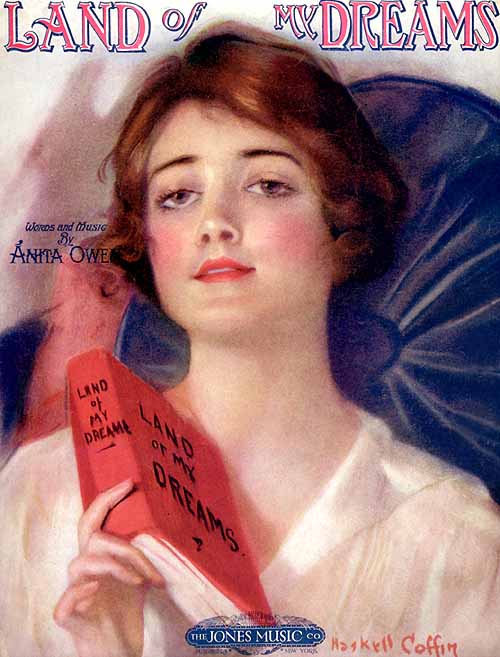 The Elks (1925) Coffin - 010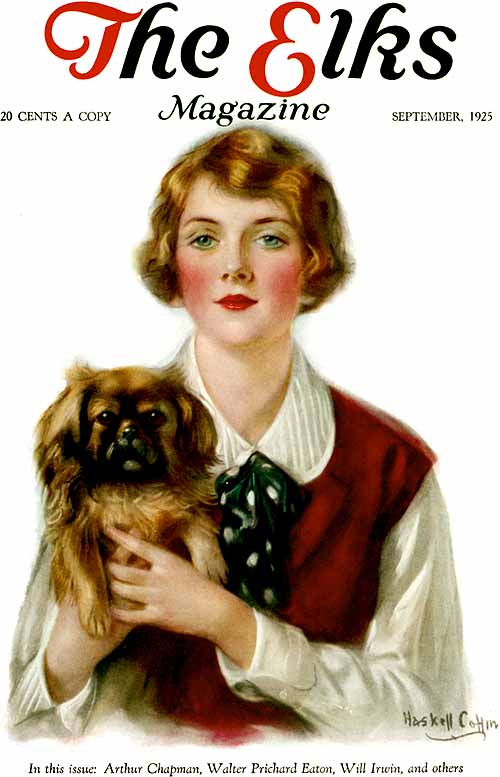 Pictorial Review (1919) Coffin - 011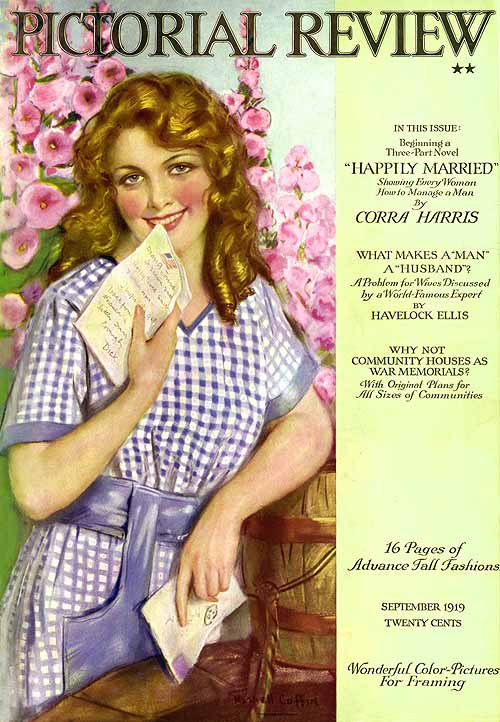 YWCA (1918) Coffin - 012
Earl Carroll Vanities, Miss America: Irene Ahlberg (1927) Coffin - 013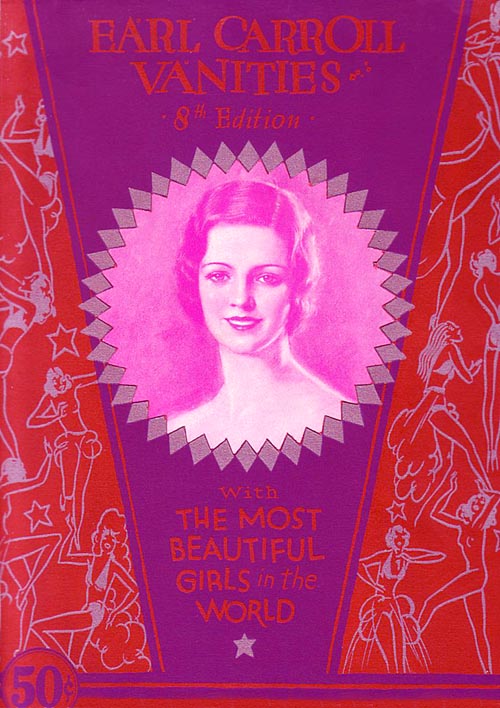 Earl Carroll Vanities (1927) Coffin - 014
Clockwise from upper left:
Nelda Kinkaid, Genie Fursa, Beryl Wallace, Marion O'Day,
June Brewster, Helen Arlen, Violet Arnold, Constance Trevor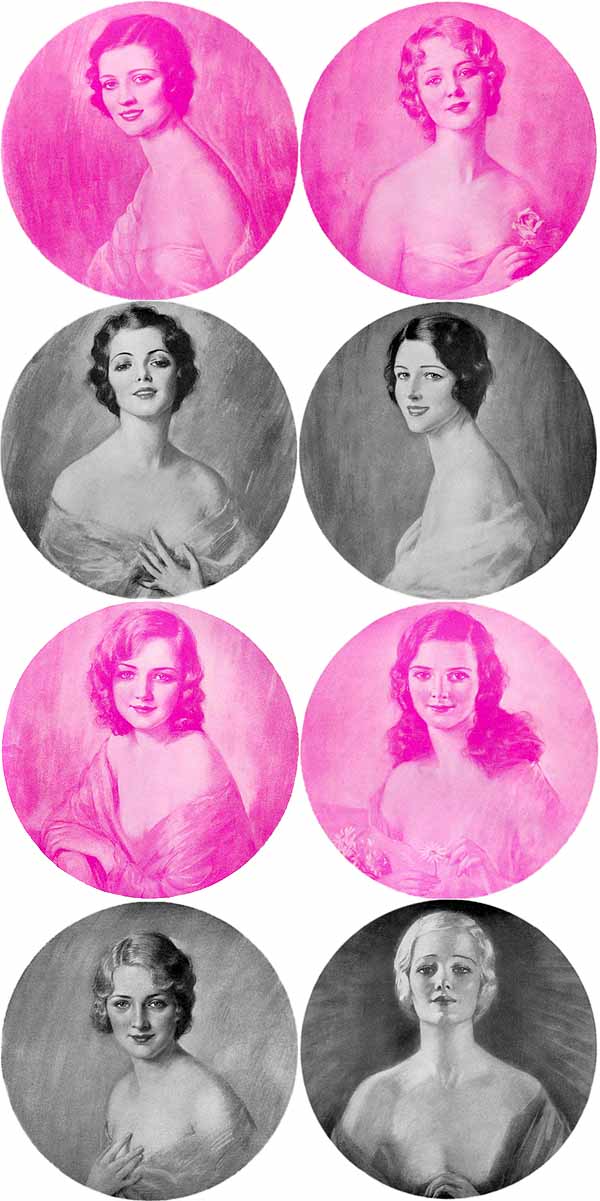 Saturday Evening Post (1931) Coffin - 015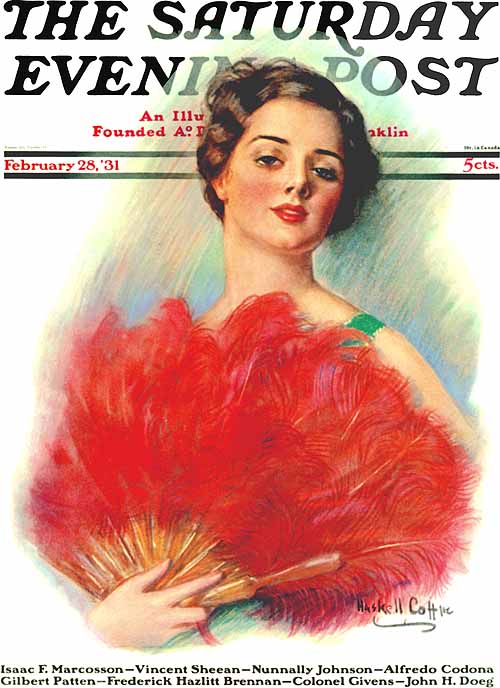 Saturday Evening Post (1928) Coffin - 016