North American Aviation
Various Artists
It's difficult to believe that some 70 years ago, every magazine in America ran ads like these, with the enemy under deadly US fire, erupting in flames, sinking into the Pacific. There was no such thing as Political Correctness and if anyone tried such nonsense, they'd get a bloodied nose, a kick in the pants, and an earful of what makes America great. Peace activists? There were a few, but for the most part, you can see what was thought of "talk of peace."
North American's aircraft built three justly famous flying machines durint the 1940s: the P-51 Mustang, arguably the best fighter of the war. The B-25 medium bomber, a versatile heavy hitter that, in one variation, sported a 75mm gun, just like the Sherman Tank's. The AT-6 Texas trainer, the plane that gave thousands of airmen the experience they needed to bring the fight to the enemy anywhere, anytime.
"The Dallas Story" (1941) North American Aviation - 001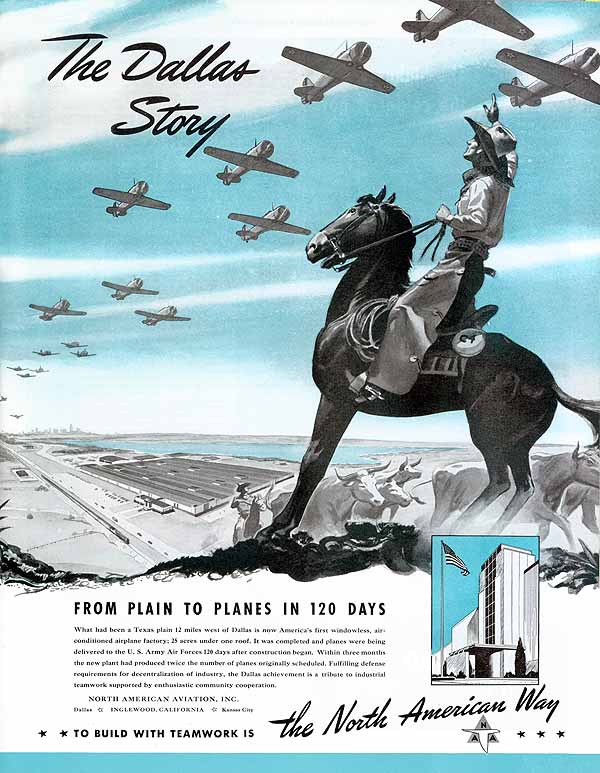 "Mitchell Bombers Find Good Hunting" (1943) North American Aviation - 002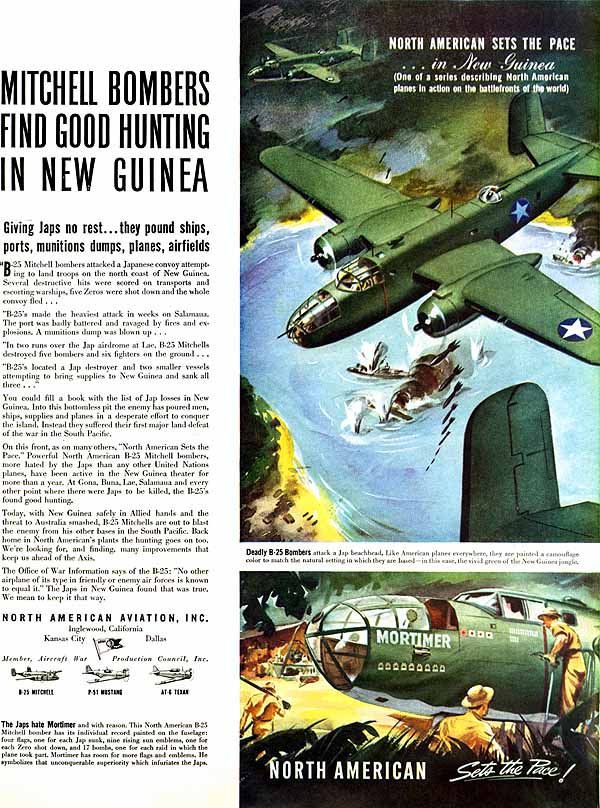 Bruce Baumberger, "Zero Divided by B-25 Equals 0" (1944) North American Aviation - 003
Reynold Brown, "Yank Pilots Nicknamed it 'Invader'" (1943) North American Aviation - 004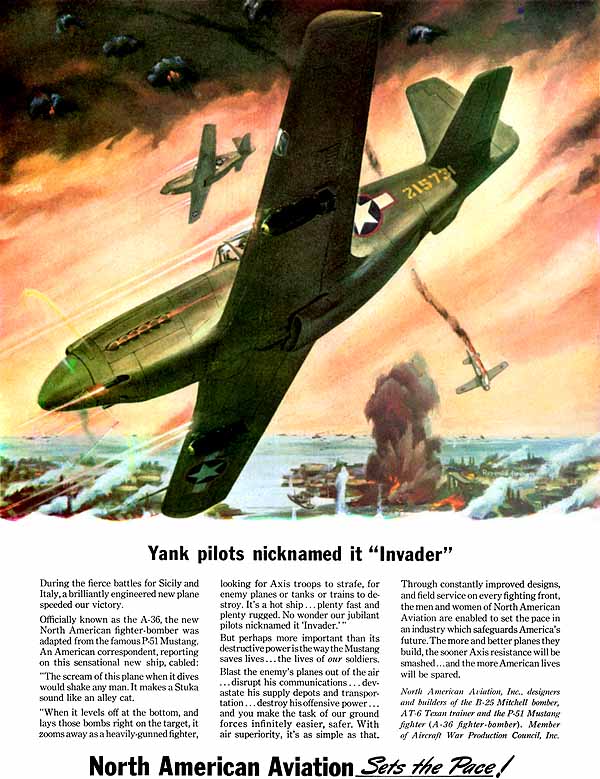 Fruman, "The Limitless Right-Of-Way" (1944) North American Aviation - 005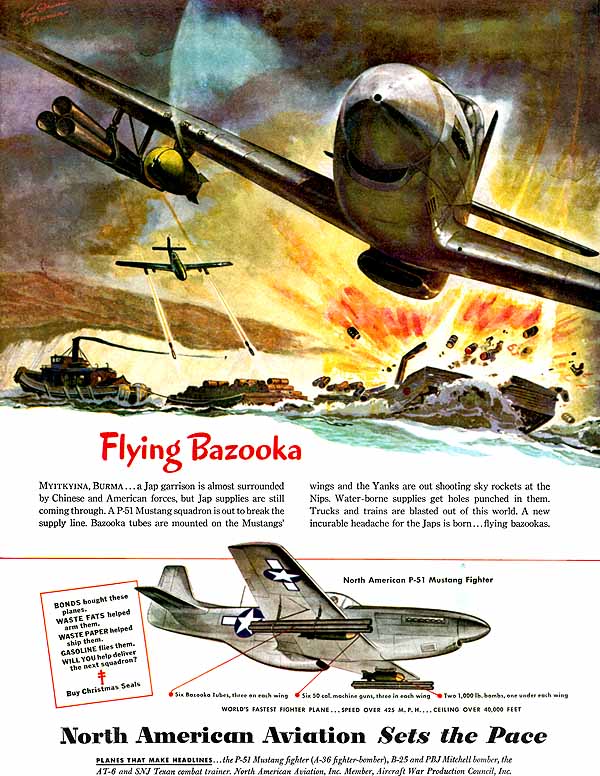 William John Heaslip, "Hell Bent Son of Heaven" (1944) North American Aviation - 006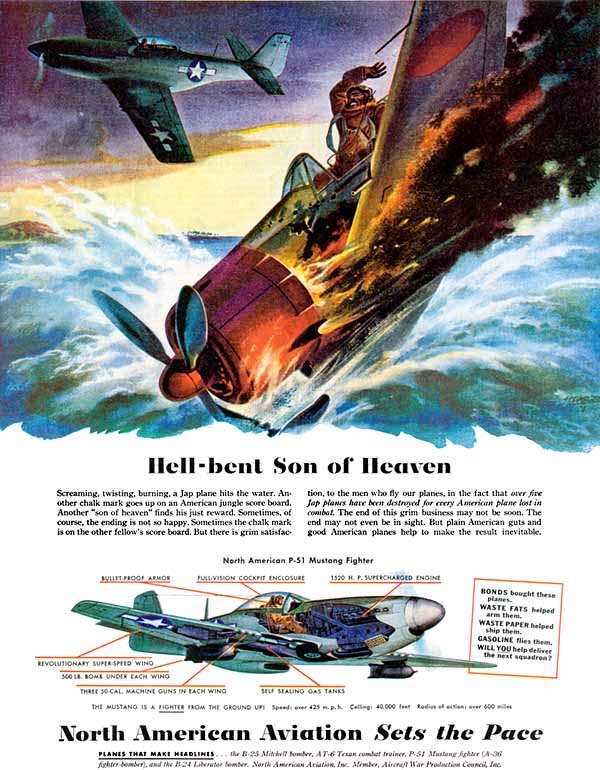 Reynold Jones (er Brown), "Star of Hope for American Mothers" (1944)
North American Aviation - 007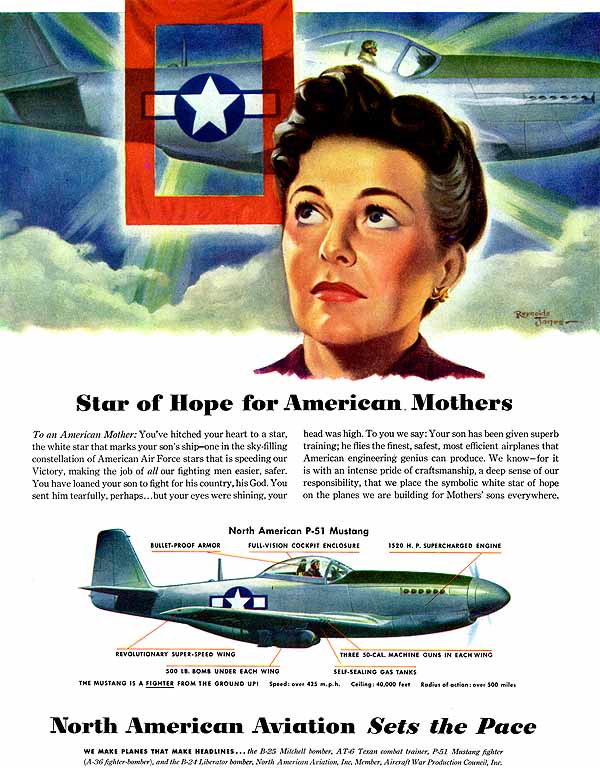 Michel Kady, "Burma Dental Clinic" (1945) North American Aviation - 008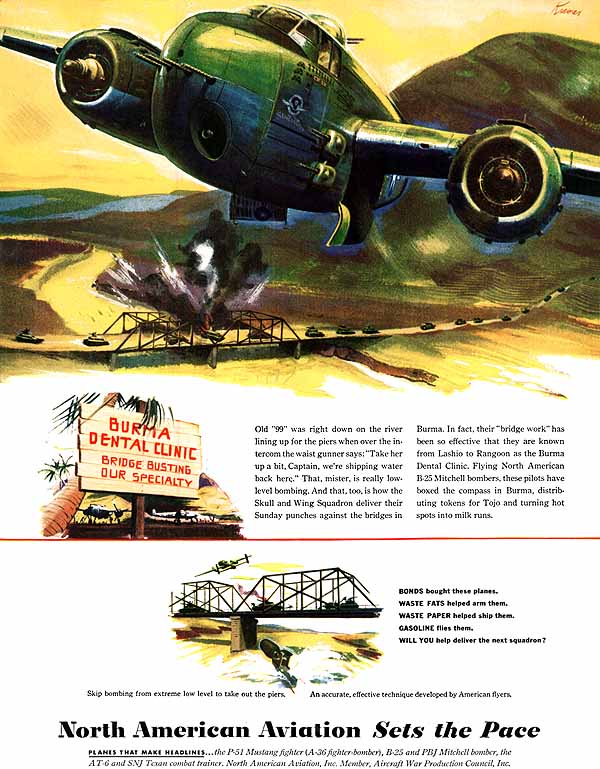 Michel Kady, "Reunion in America" (1943) North American Aviation - 009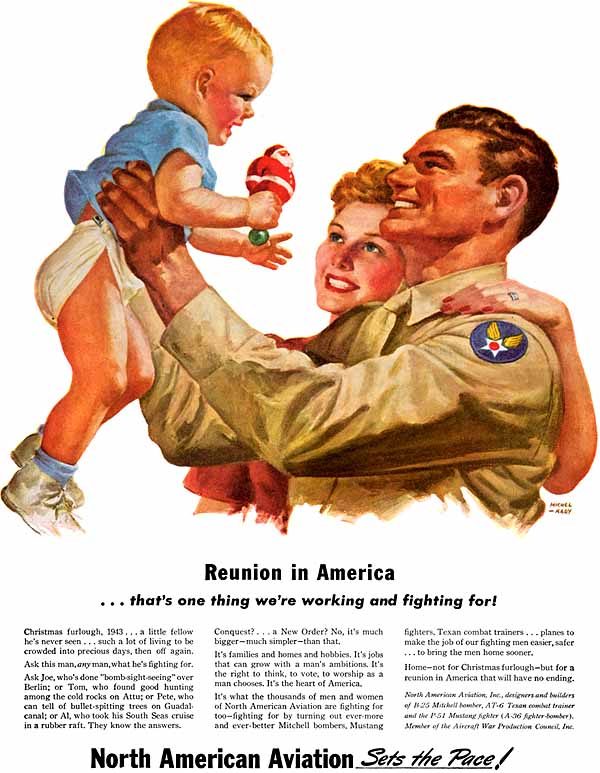 Kramer, "Train Dispatcher" (1944) North American Aviation - 010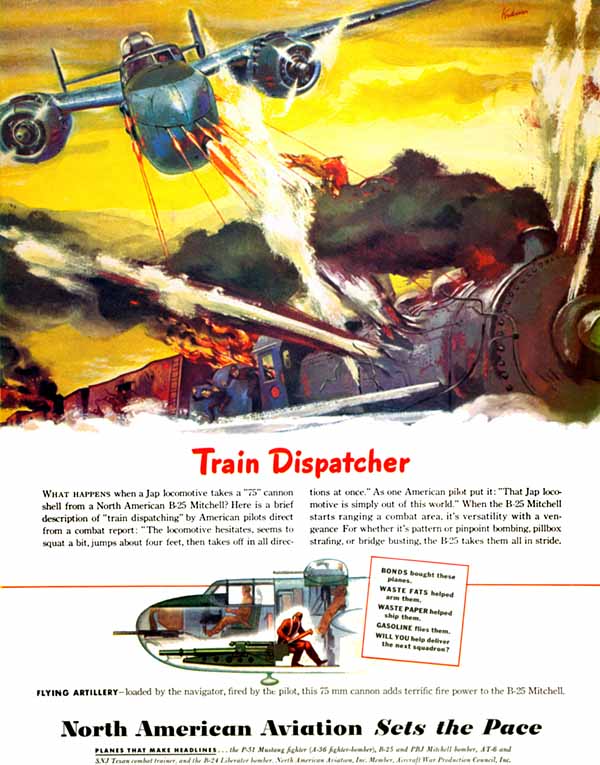 Alexander Leydenfrost, "Mitchell Bombers Sink Aleutian Japs" (1943)
North American Aviation - 011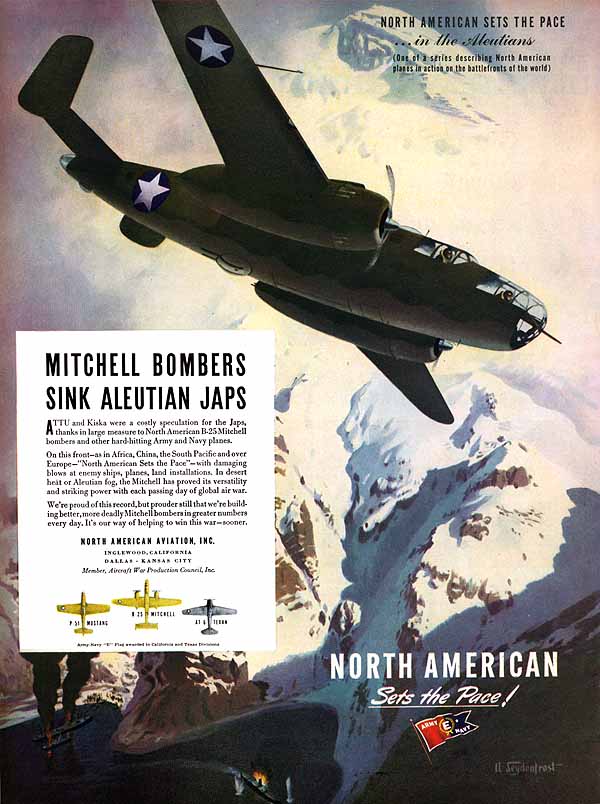 "Inside Story of the Mustang" (1944) North American Aviation - 012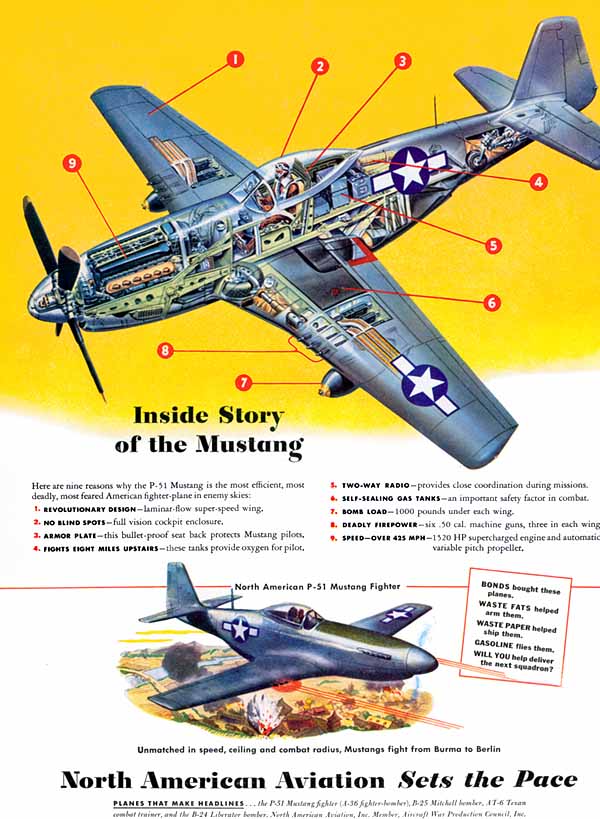 "This Peace Talk Makes Sense" (1944) North American Aviation - 013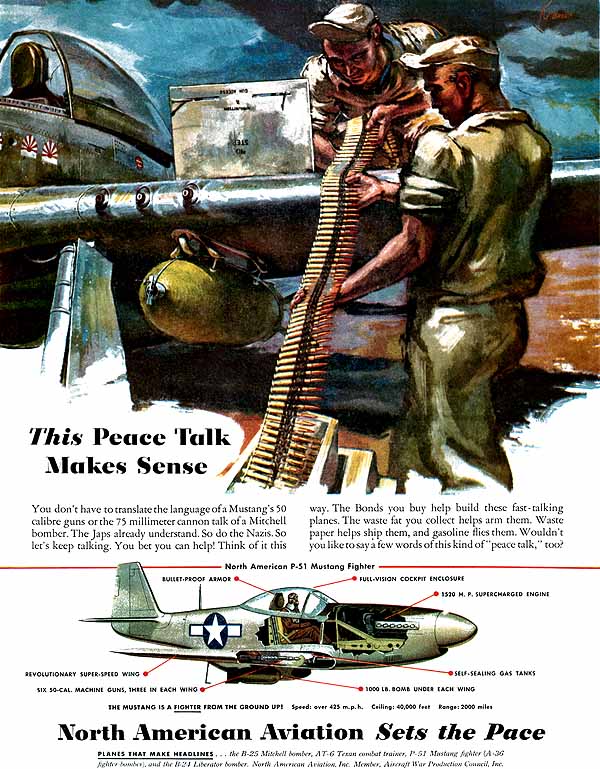 "Notiz!" (1943) North American Aviation - 014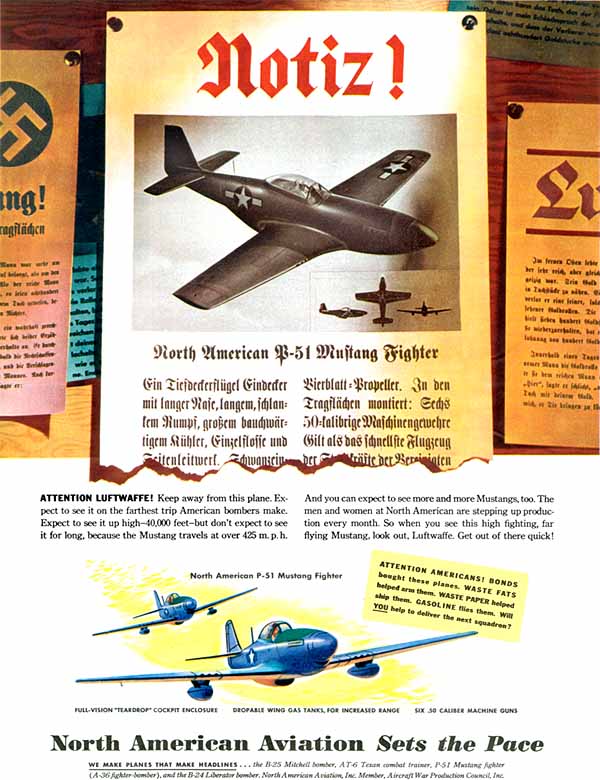 "Combat Record of 3 Veterans" (1945) North American Aviation - 015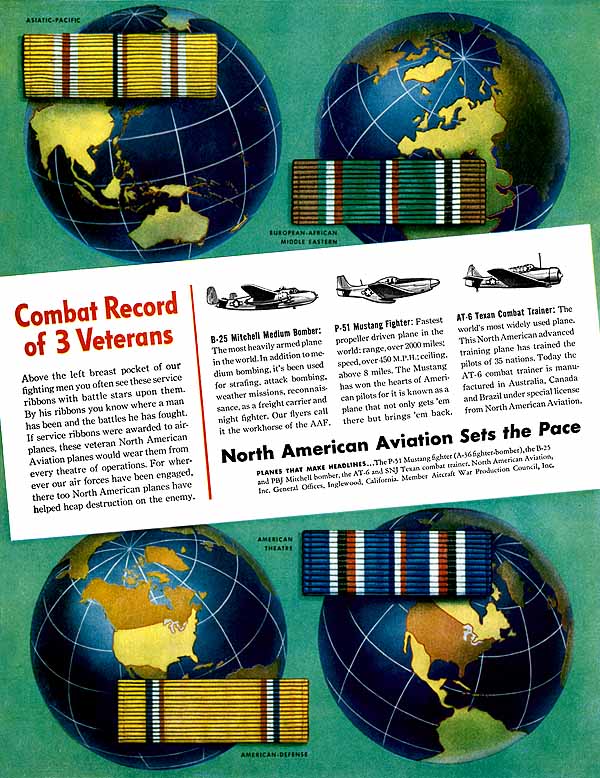 Tom Ryan, "15-gun Salute!" (1944) North American Aviation - 016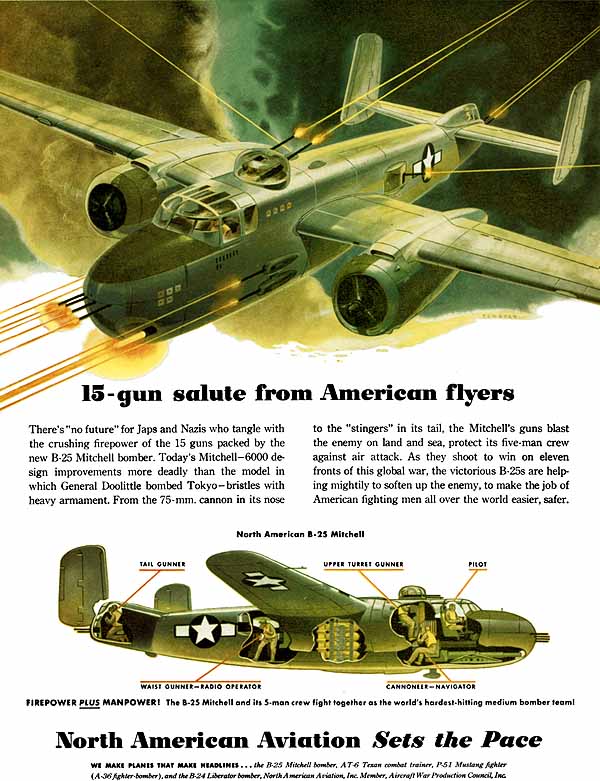 Tom Ryan, "North American Planes Make News" (1943) North American Aviation - 017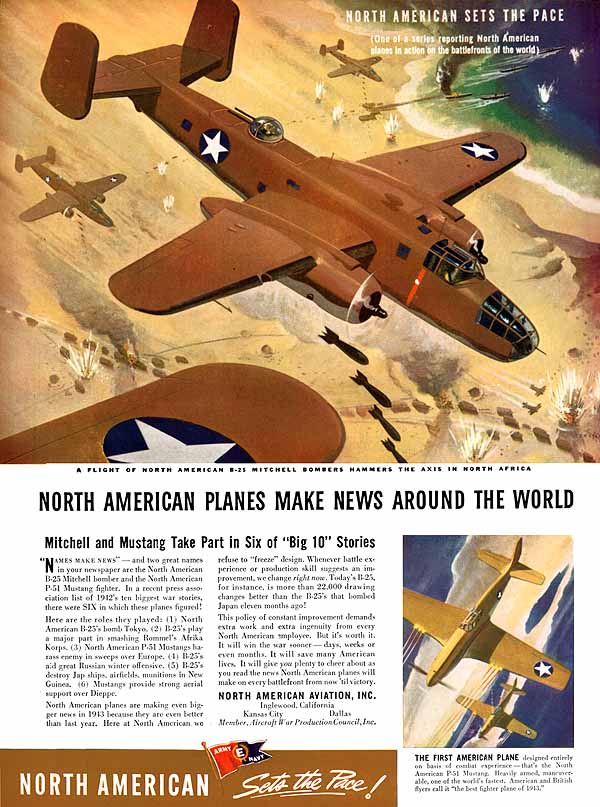 Cecil West, "Finishing Touch" (1945) North American Aviation - 018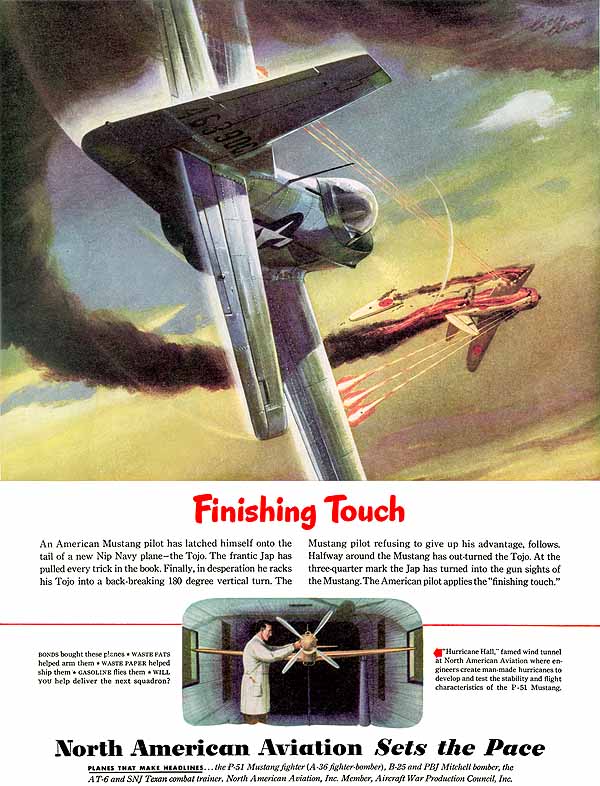 "Pilots of 24 Nations Train in Texans" (1943) North American Aviation - 019