Henry Clive

(1882 - 1960)
Born Henry O'Hara, Australia. Childhood spent on a sheep ranch outside Melbourne. He left, making his way as a magician. Came to Hollywood and acted in silent films. Early 1920's, began painting Ziegfeld Girls, then big stars (Gloria Swanson, Polga Negri) for promo campaigns (e.g. free lunch boxes for moviegoers). Was art director for Charlie Chaplin productions and even played a villain in City Lights. Pastels for the slicks True Confessions, Screen Play, Theatre and began doing American Weeklies for Hearst, an association that lasted from the '30s to the '50s. His pretty girl pastels also graced many a makeup tin and pencil box. He also did calendar girls. Ad work for Vivadou, Servel Refrigerators. One of the few illustrators not to stay married and tied the knot six times! Clive's paintings are prized by collectors, but are rare, as only a few are known to exist.
Special thanks to Dorothy Johnson for helping with our Clive research. Special thanks also to Cole Johnson for providing the photo of Clive below.
Pastel portrait (one of the rare ones that survive!): Dated 24 May 1952; Clive - 001A
NOTE: this was published a year before Clive Applied his signature and date as American Weekly 18 March 1951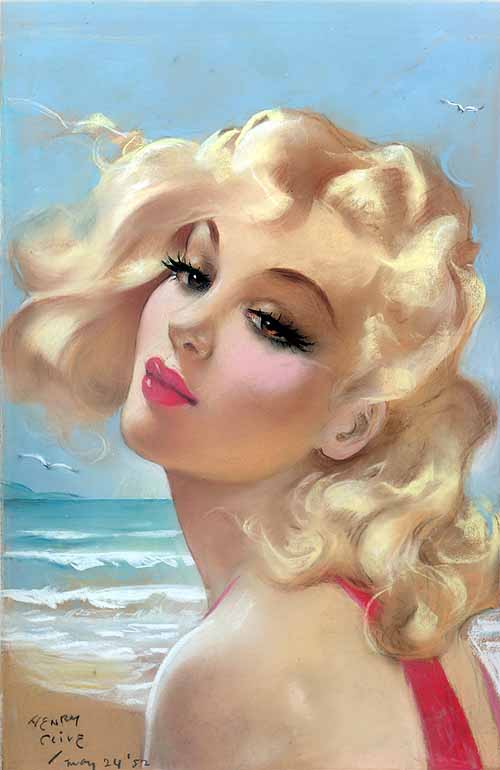 Clive paints, Alice White poses (1933) Clive - 002
NOTE: while primarily a pastel artist, he, like Rolf Armstrong, usually posed with easal and brushes, as holding a short piece of colored chalk just didn't say "artist."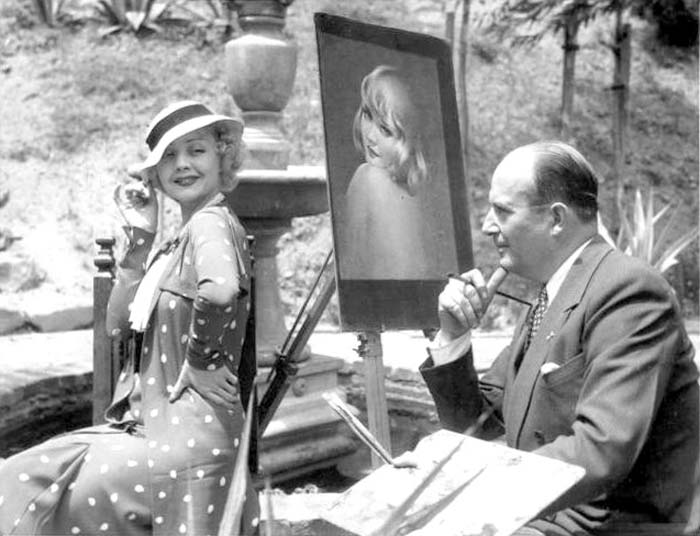 American Weekly, "North Africa" (1944) Clive - 003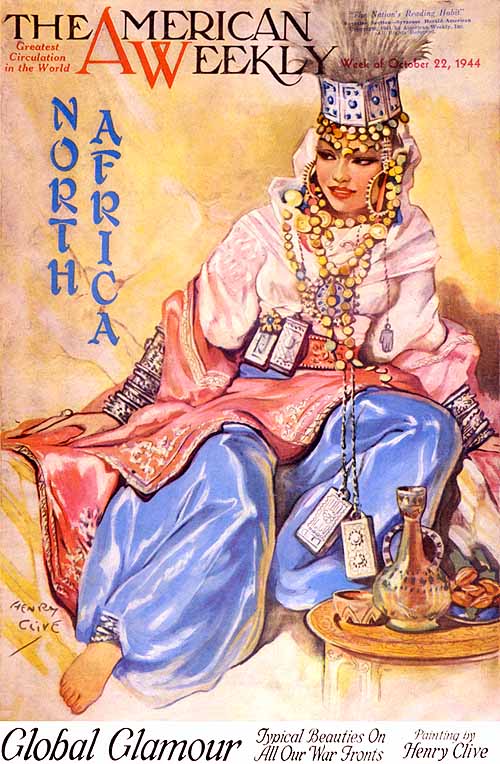 American Weekly, "India" (1944) Clive - 004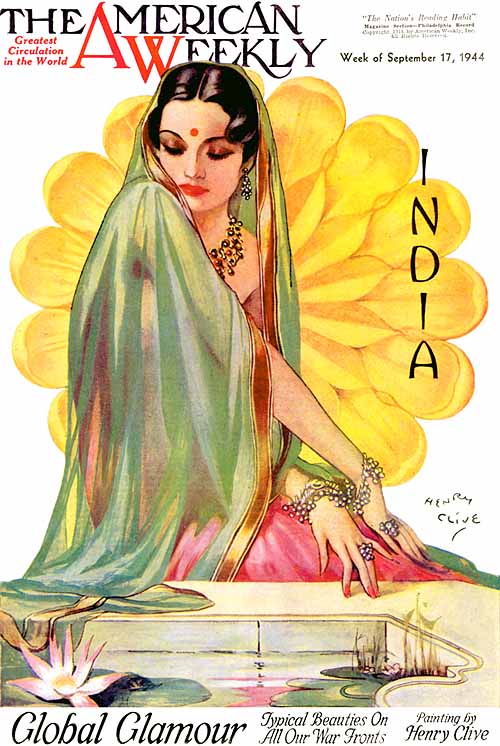 Vivadou (1924) Clive - 005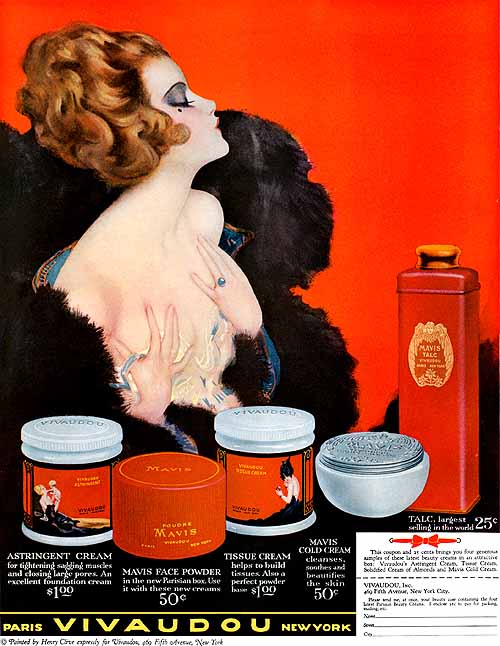 American Weekly, "Strike" (1951) Clive - 006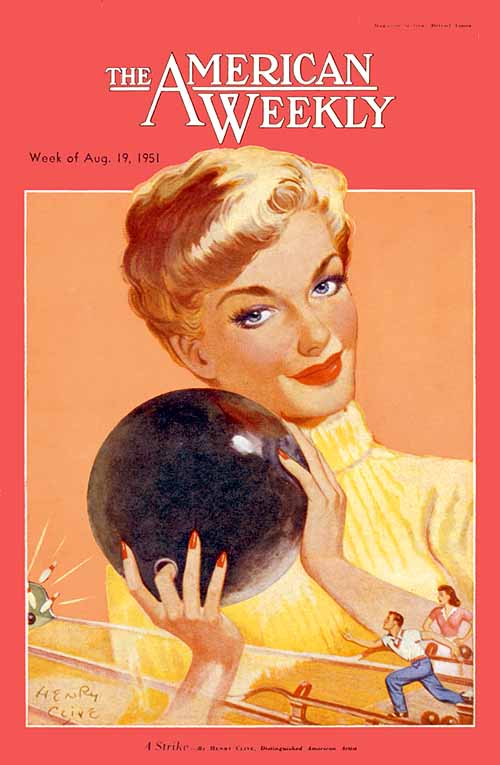 Ziefeld Theatre, "Riorita" (1927) Clive - 007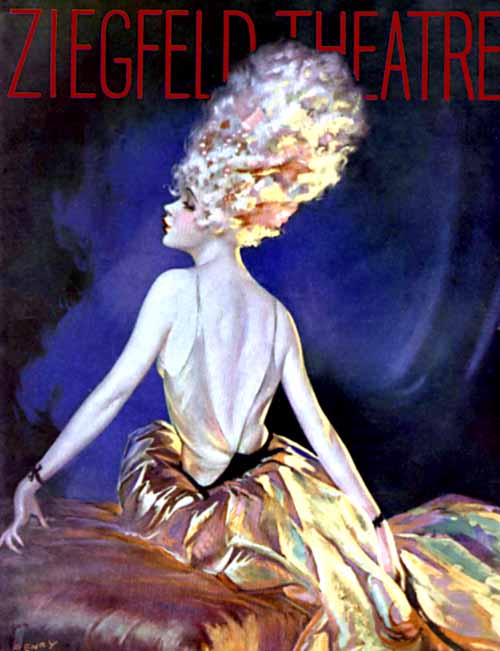 American Weekly, "Summer Honey" (1940) Clive - 008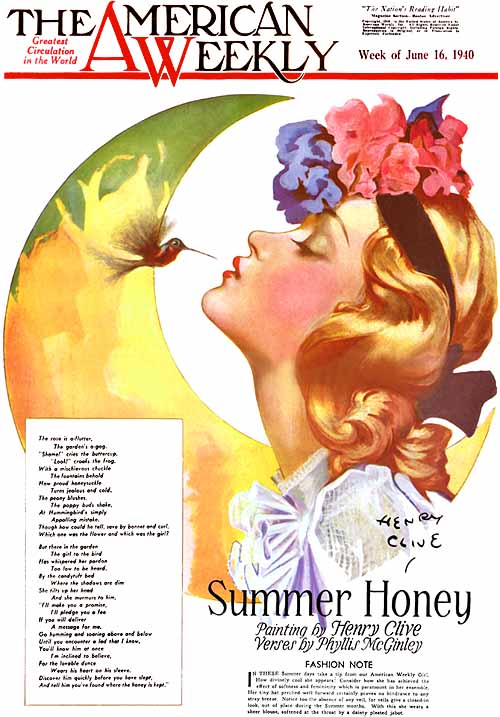 American Weekly, "Margie" (1949) Clive - 009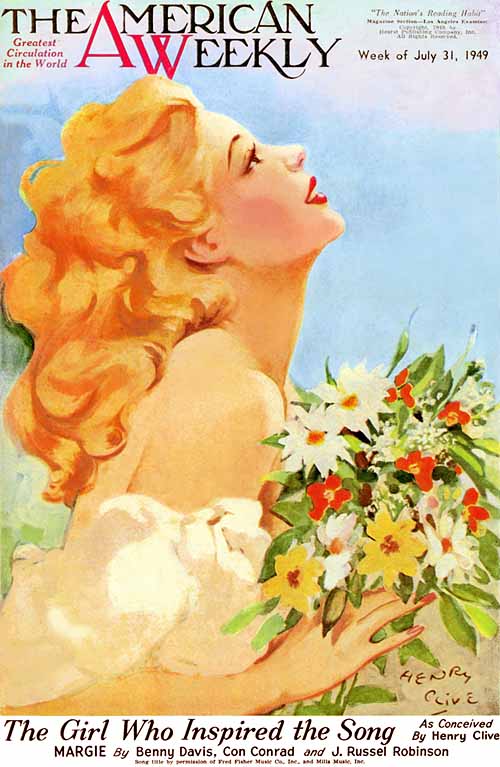 Ziefeld Presents, "A Pretty Girl..." (1919) Clive - 010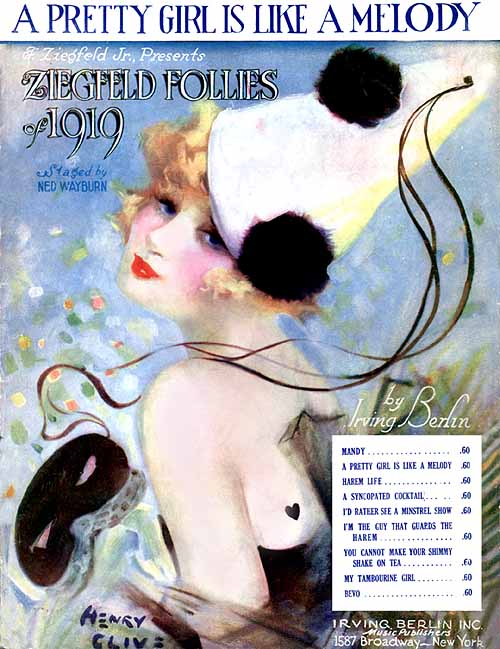 Smart Set (1925) Clive - 011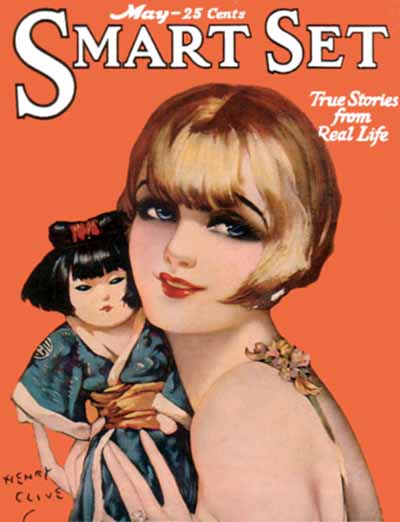 American Weekly, "Roger" (1951) Clive - 012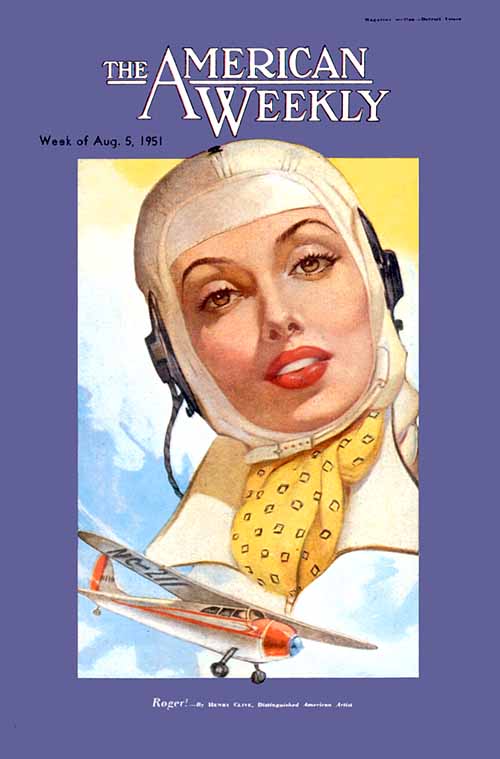 American Weekly, "Tunis" (1938) Clive - 013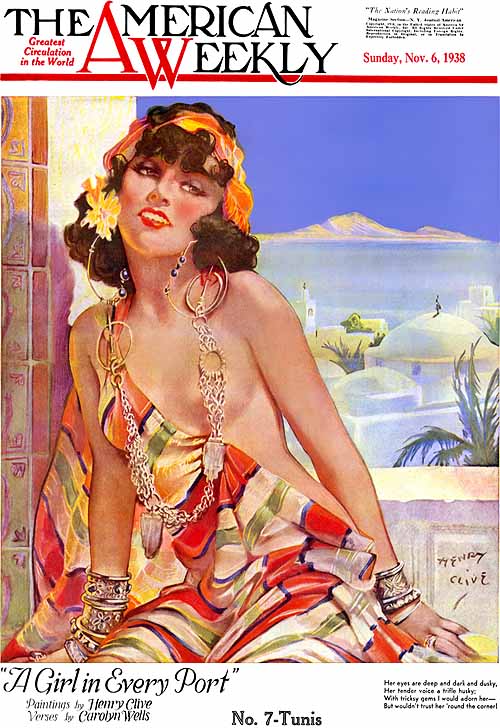 American Weekly, "Hair-Do" (1940) Clive - 014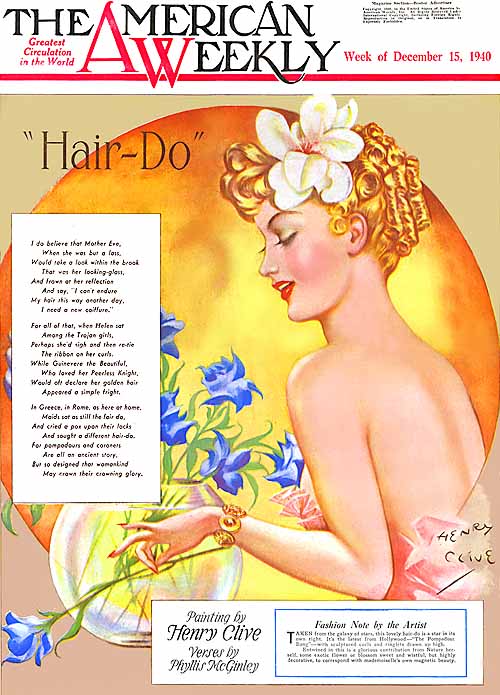 Vivadou (1923) Clive - 015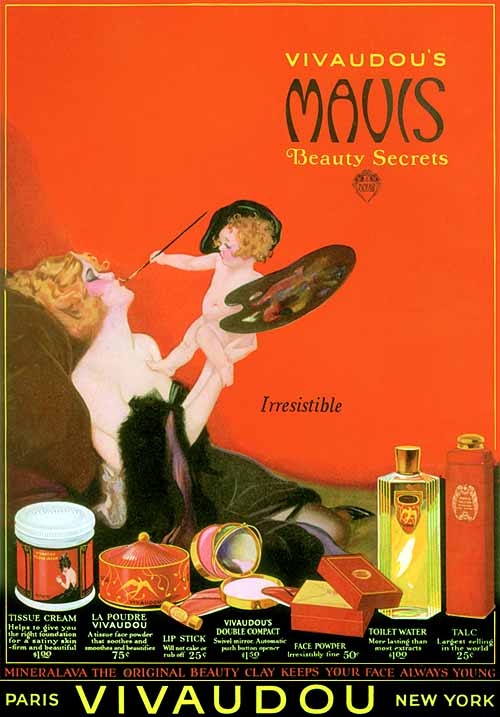 Calendar, "Beauty By The Sea" (1031) Clive - 016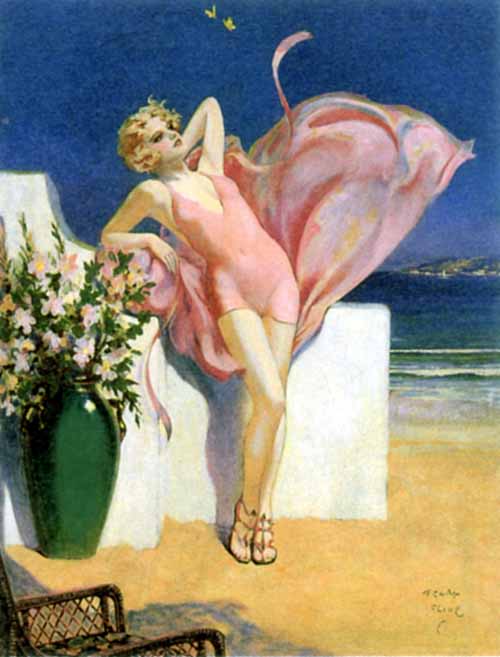 American Weekly, "Rotterdam" (1938) Clive - 017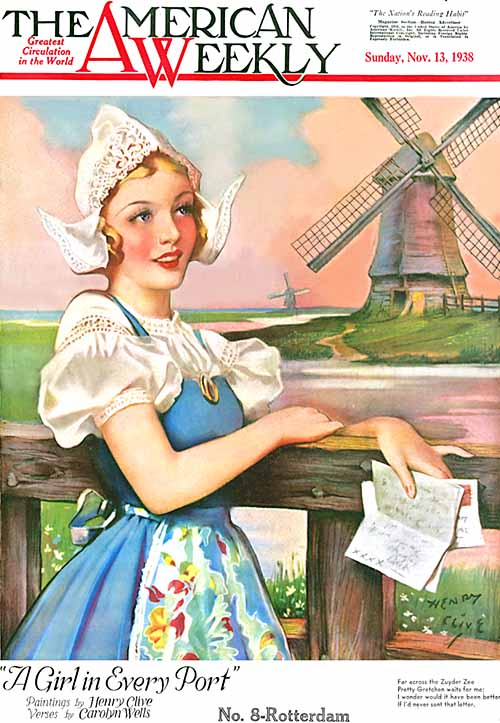 American Weekly, "Singapore" (1938) Clive - 018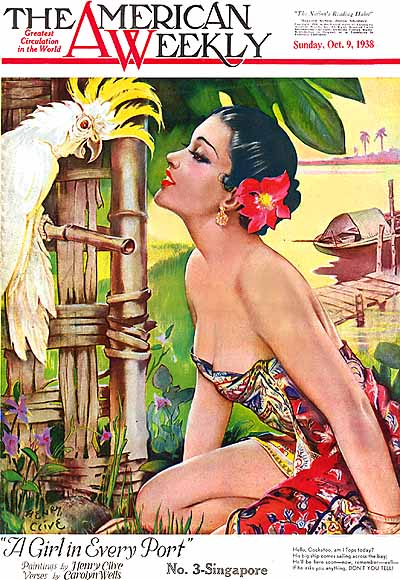 Billy Rose's Jumbo (1935) Clive - 019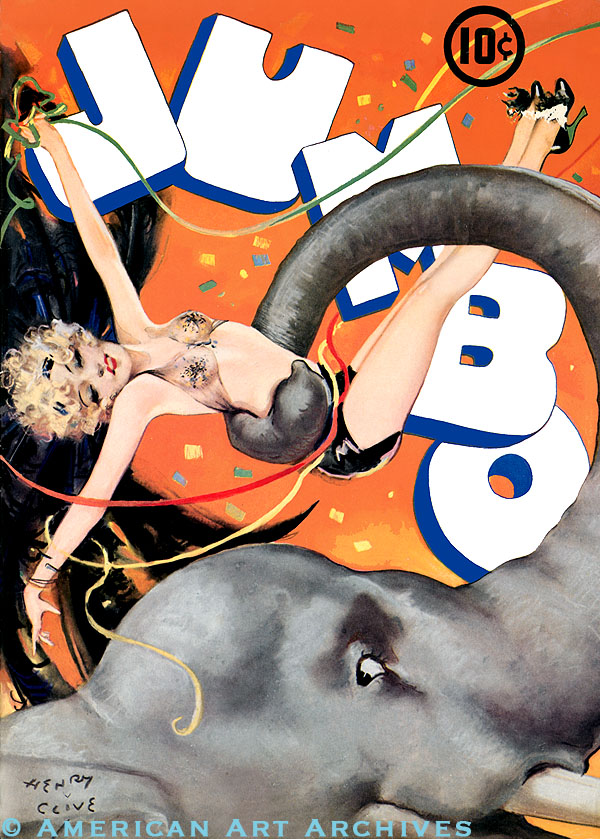 Vivadou (1923) Clive - 020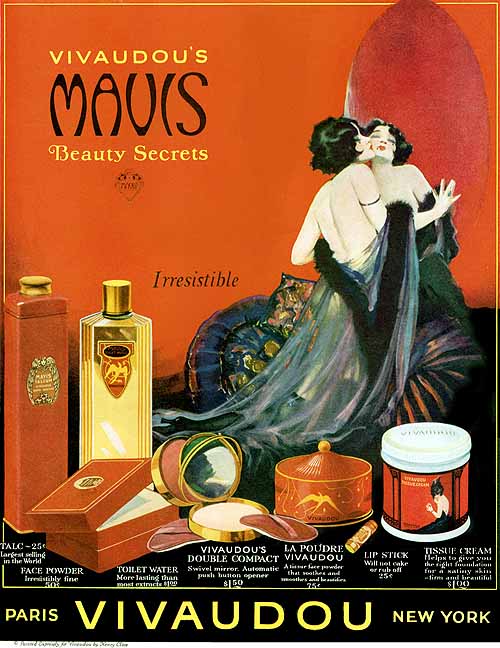 Foto, Clive at work (1950) Clive - 021

American Weekly, "Carmen" (1950) Clive - 022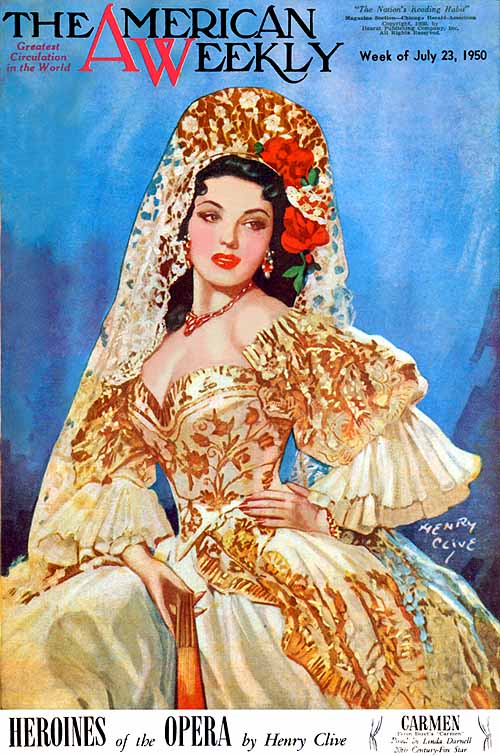 Vivadou (1923) Clive - 023